Need for a bus shelter in Adambakkam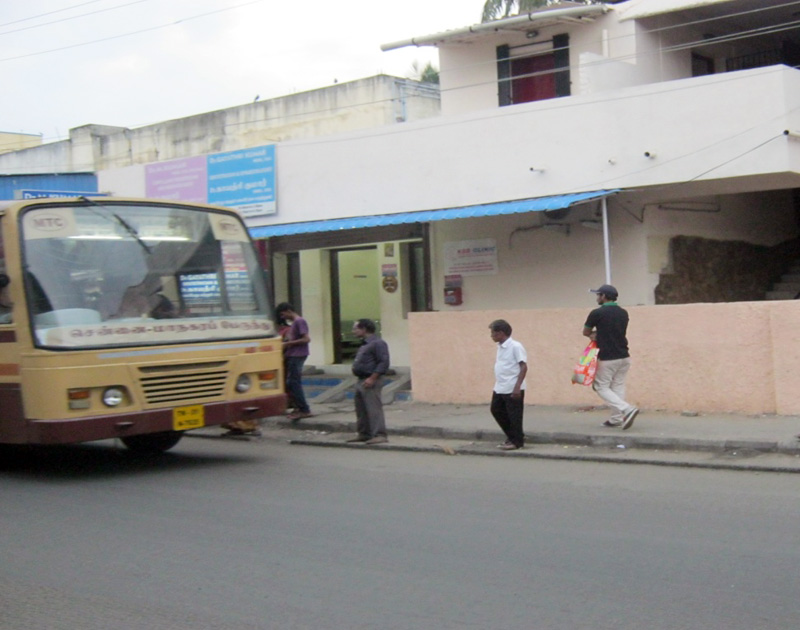 Buses of different routes ply through this bus stop in Brindavan Nagar, 3rd Main Road in Adambakkam. This is an important Bus stop, because many take buses from here to reach Guindy, via Little Mount, Saidapet, T. Nagar among other places. People wait at this stop for buses to reach Chennai Central. Often they suffer from the heat, dust and sometimes rains.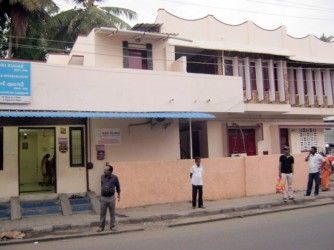 There are no seats for the people to sit upon. Young children and senior citizens, who are not able to stand for a long period of time are more affected ones. Many are forced to take auto-rickshaws.
"There is a clinic near the bus stop. People sit on the steps of the clinic, when they wait for the buses," says Krishnan, a regular passenger who boards bus at this stop. Also, many people smoke at this point which is closer to the clinic, as there is no police to watch.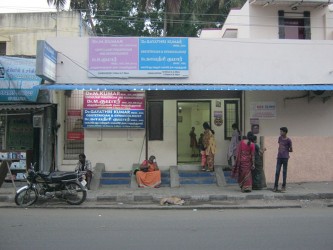 There are no trees left and hence no place to stand under the shades during the summer. One could see people waiting for the buses in the afternoons under the scorching sun. The rainy season is equally bad for these passenger without a shelter.
Passengers hope that the government would take necessary steps to provide bus shelters, proper tiling at this important bus stop early.
---