Ponniyin Selvan – magazine to stage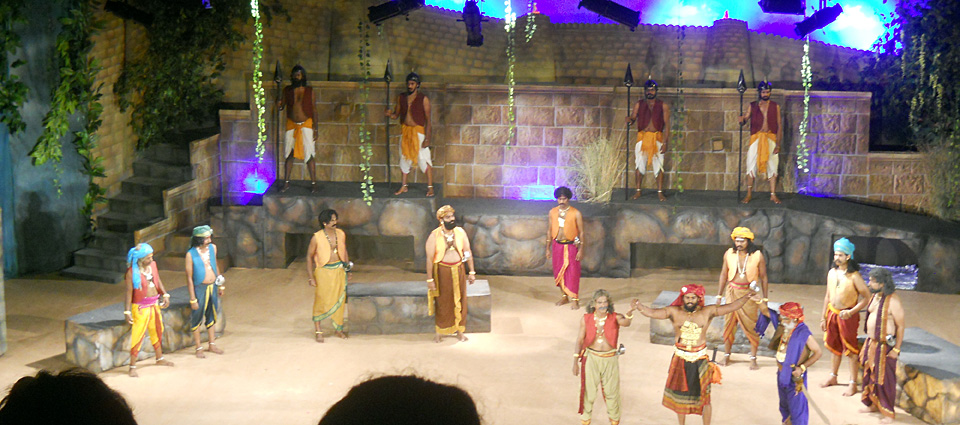 Four hours after the actors took to stage to bring Kalki's epic 'Ponniyin Selvan' before the audience's eyes, the whole house was clapping to their heart content, after being on the edge of their seats for the whole play.
Authored by 'Kalki' Krishnamurthy, a celebrated Tamil novelist, the epic was first published in serial format in the Tamil periodical Kalki. After its initial success, it was published as a 5-volume novel. Many efforts had been taken in the past to make a movie out of this novel, none of which got off the mark.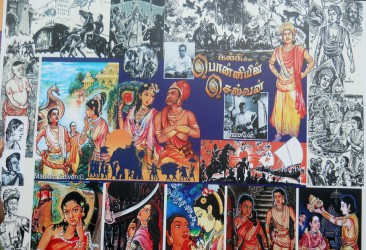 Then a brave attempt made to convert the novel into theatre format by Magic Lantern in 1999 tasted success. But still, the next time this was performed in drama format was 11 years later in 2010. Since then it has become an annual event. Hosted at the Music Academy this year from July 3 to 12, 2015, the play attracted all kinds of people from all over Chennai.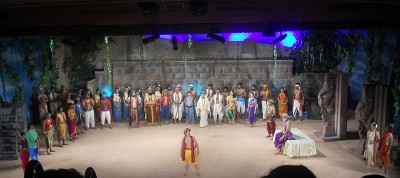 The story is set in the 10th century when Arulmozhivarman (who later becomes Rajaraja Cholan) is off fighting a war in Sri Lanka. The core of the plot revolves around the assassination of Arulmozhi's brother, Aditya Karikalan, the crown prince. Vanar chieftain Vandhiyathevan (the main character of the story) is sent to protect Aditya Karikalan. The plan to kill Aditya Karikalan is masterminded by Nandhini, wife of Periya Pazhuvetaraiyar, another local chieftain. She collaborates with fugitive Pandya merceneries whose leader is Ravidasan. After Aditya Karikalan's death, Vandhiyathevan is charged with the murder as he was the only one present at the site. But then Periya Pazhuvetaraiyar takes the blame as he he was the one who to give too much authority to Nandhini. Meanwhile, Arulmozhivarman has returned from Sri Lanka. His father Sundara Cholan, the ailing emperor, passes the crown to Arulmozhivarman who in turn passes it to his uncle Madhuranthakan.
Unlike most plays in which the lights are switched on and off and screens pulled down between scenes (which is all time consuming), the seats here are just blocks which were just moved around during the play. The sets were by Thota Tharani. The script was written by E. Kumaravel and the drama was directed by Pravin. The actors did a great job on stage as they held the audience's rapt attention for four hours. The accent of some actors was visible in some parts though. The play was produced by S.S International Live.
---
---