Renaming of Chennai Roads
About 50 roads in Chennai city named after Britishers and other Europeans will be renamed soon. The Chennai Corporation has planned to rename the roads after Tamil scholars who have contributed to the language.
Some of the major roads identified for renaming include Greams Road, Eldams Road, Montieth Road, Pantheon Road, Sterling Road, Harrington Road and Madley Road.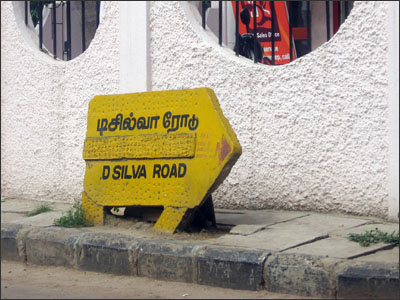 A few street names like Adams Street and Erran Street are also in the list.
The announcement about renamimg of roads with colonial names came ahead of the World Tamil Conference hosted by the Tamil Nadu Government in Coimbatore from June 23 to 27.
The other well-known roads that are are in the list of roads to be renamed include Anderson Road, Haddows Road, Ormes Road, Halls Road, Landons Road, Jones Road, Burkit Road, Casa Major Road, Binny Road, Patullos Road, Whites Road, De Silva Road and New Boag Road.
Chennai Corporation has said that only roads that merely commemorate the foreigners would be renamed and roads like Ellis Road would not be renamed since the road is named after the person who had translated Thirukkural.
The corporation has been consulting historians and the residents of these streets on renaming. Historian opine that the roads named after foreigners who have contributed to the city and the society in various ways should remain and only those roads named after poeple who owned huge properties on the road or just named after the foreign officers without any history behind them should be renamed.
---