The tale of an 'Iron Lady'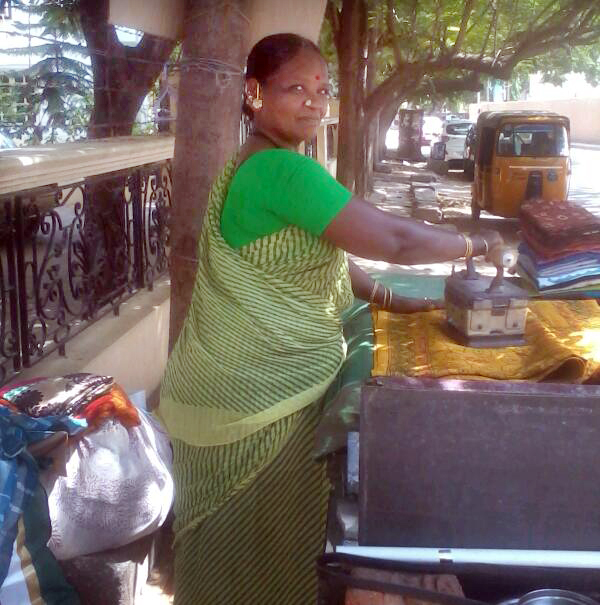 Nearly every street in Chennai has a man or a woman ironing clothes from dawn to dusk. In this quiet street of Kilpauk, Varalakshmi has been ironing clothes for the residents of the street for the past 40 years with determination and sincerity.
"Ironing has been serving my bread and butter all through my life so far. I brought my children up with the money I earned from this, after the early demise of my husband," Varalakshmi says. She receives 150 clothes a day on an average and thus earns around Rs. 350 a day.
She has learnt to iron all by herself, by just watching others iron. Having been doing this for more than four decades, she loves her job. She couldn't educate her son and daughter, but is now determined to educate her grandchildren and see them in big jobs some day.
What does she feel about the increase in the number of women working outside the home? She says, "We were always taught that women were the inferior sex. Now the world is turning upside down, so this isn't much of a surprise and I am very happy about it. Being a woman bread winner of the family, I was initially mocked at, but now people have started to admire me and take me as an example." She also doubles as a real estate broker as she always knows houses which are for rent or for sale.
Varalakshmi signs off saying, "Life has taught me to be brave, to fight back and never be subjected to injustice. Moreover, it has taught me to always put 'us ' before 'I'."
---