The table turns good for Indian Table Tennis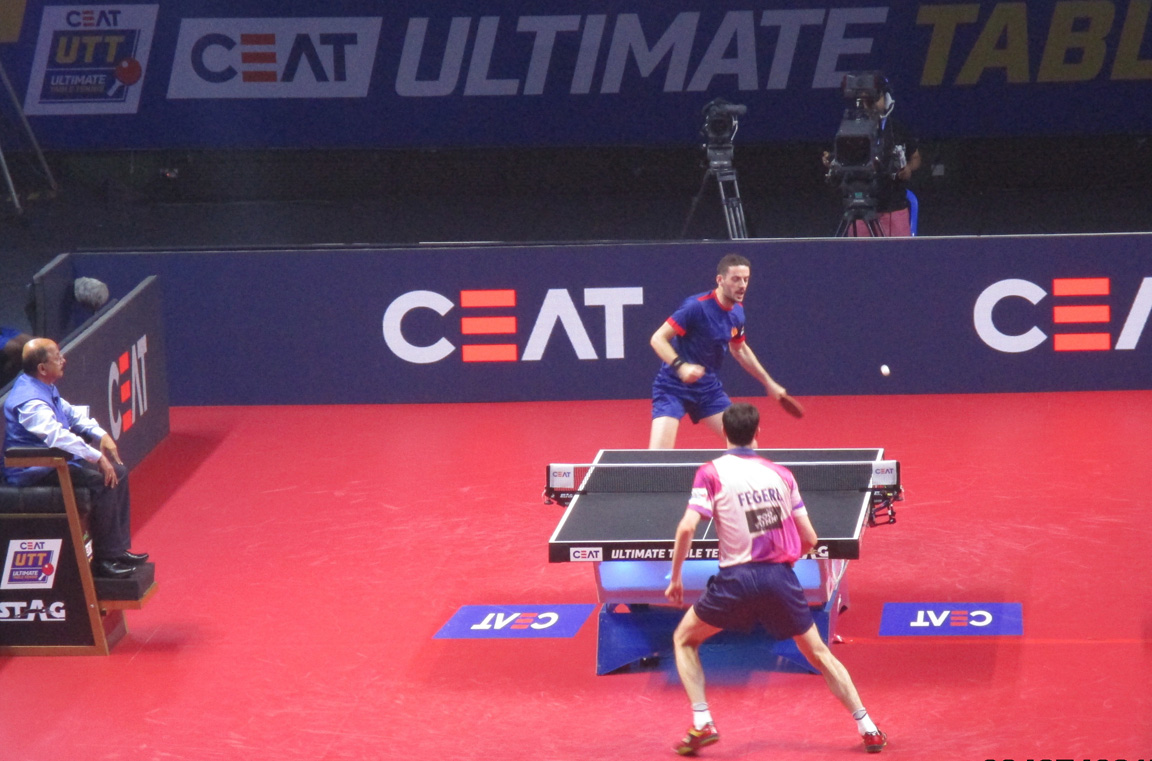 After the initiation of the Indian Premier League (IPL) in 2008, there has been a rise in the number of leagues in other sports in India. Starting with the Hockey India League (HIL) and the Indian Super League (ISL; soccer) in 2013, the Pro Kabaddi League (PKL), the Premier Badminton League (PBL), the Indian Wrestling League (IWL) and other state leagues such as the Tamil Nadu Premier League (TNPL) for cricket followed. The latest addition is Ultimate Table Tennis, the first professional table tennis league in India.


A panoramic view of the stadium
The CEAT Ultimate Table Tennis league was held from July 13 to 30 across Chennai, Delhi and Mumbai. The league was inaugurated in Chennai by chess ace Viswanathan Anand at the Jawaharlal Nehru Indoor Stadium, and matches ran here until July 20.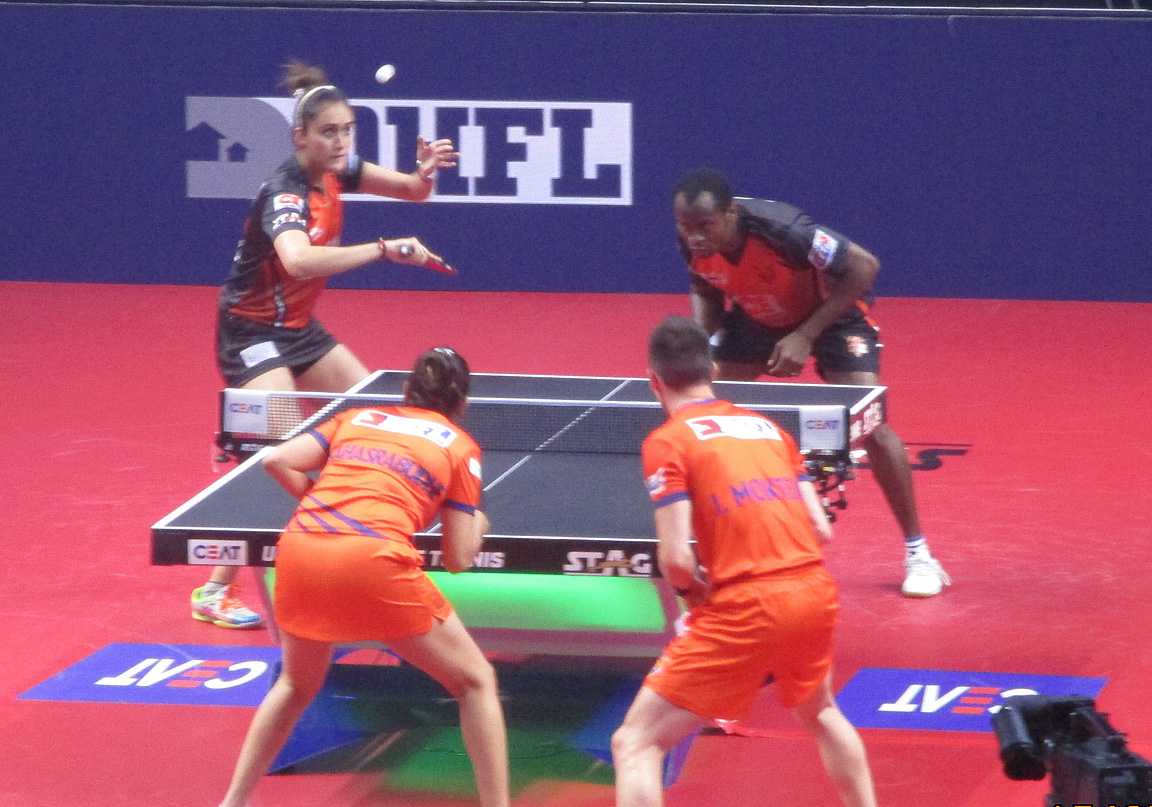 Manika Batra and Quadri Aruna in action against Joao Monteiro and Pooja S. Koparkar
There were a total of 6 teams in the league, RP-SG Mavericks, Falcons TTC, iProspect Challengers, Dabang Smashers TTC, Oilmax-Stag Yoddhas and DHFL Maharashtra United. There were a total of 48 players in the league with 24 Indian and 24 foreign (all foreign players are ranked in the top 60).
Some of the prominent Indian players in the league were Sharath Kamal, Sathiyan Gnanasekaran and Anthony Amalraj from Chennai as well as Soumyajit Ghosh and Manika Batra.
Each tie consisted of 9 matches with 8 singles and 1 mixed doubles, each match being a best of 3 affairs. The winning team was whichever got more games out of the total of 27. The top four teams progressed to the semi-finals.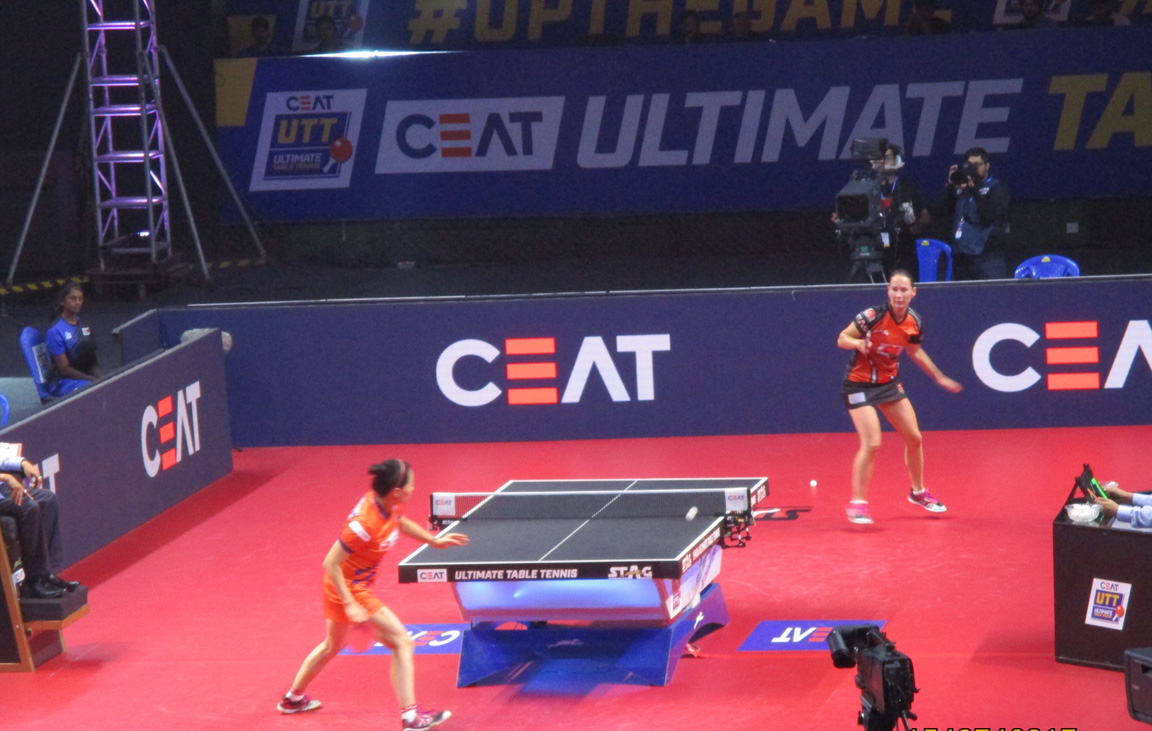 Polina Mikhailova returns a ball against Fu Yu
The league was won by Chennai based Falcons TTC which had former women's world No. 4 Wu Yang, one of the best performers in the league. There was a sizable crowd on all match days. The league is promoted by Eleven Sports Private Limited.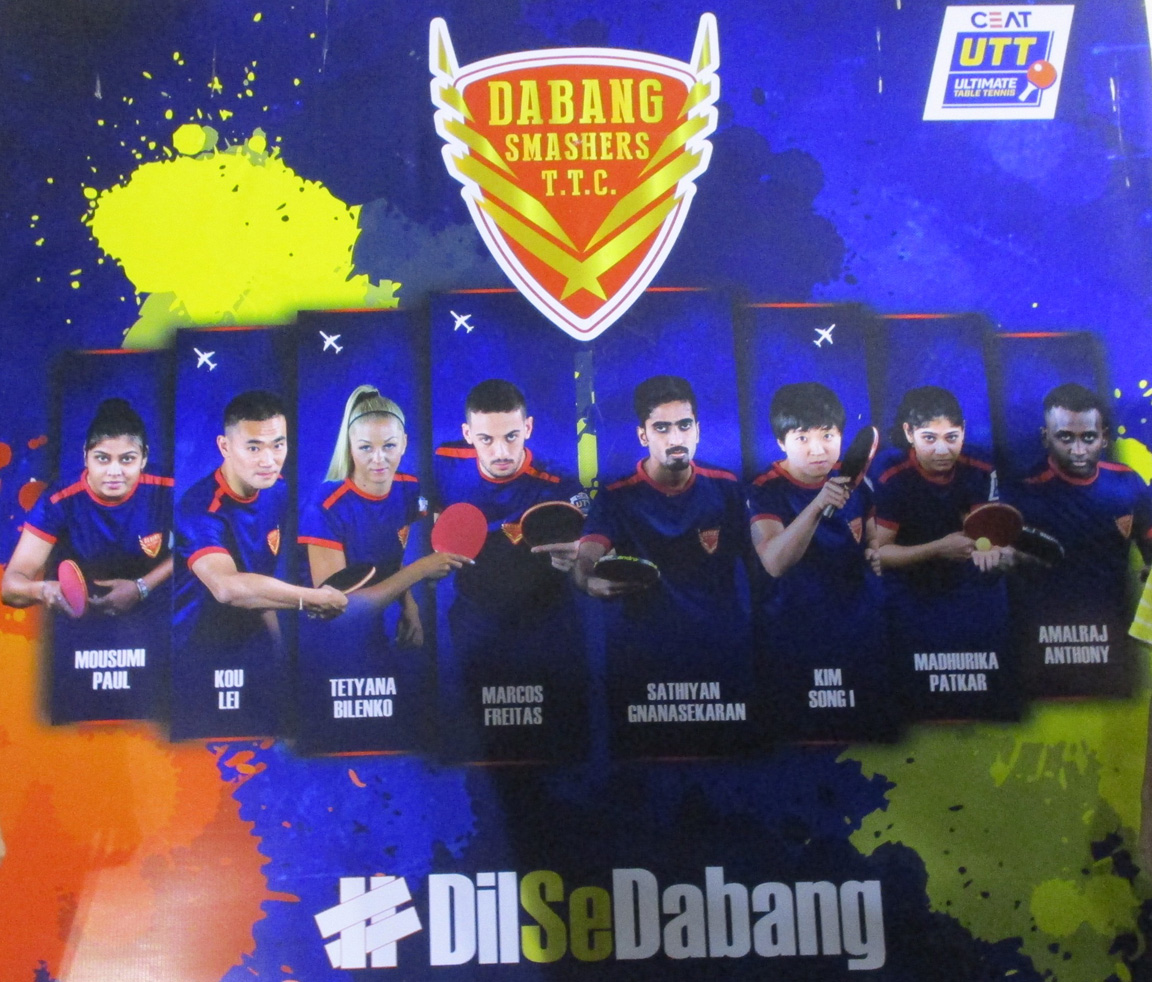 A banner of Dabang Smashers TTC
The league could be called a success with many of the players appreciating it and comparing it with other foreign leagues. Even though some former players felt "nine matches over three hours is too long" adding to the fact that matches began only at 7:30 in the evening and on most days finished well after 10:30 pm, there was praise on all sides. The Indian players found it a great learning opportunity to be among the world's best. Also, such a league would boost the table tennis in a cricket-mad country. Former Olympian and Arjuna awardee Subramaniam Raman felt that if the league continues, more people will begin to take up the sport in India.
---