Did you know that there was a tri-coloured rainbow on August 16, 1947 when the national flag was hoisted for the first time post independence? Well, you would have known if you were a part of the Madras Week event in the Fort St. George on August 23, 2014. The event was conducted by YOCee for students of classes 5 to 12 supported by the Archaeological Survey of India.
It was a heritage walk first that started at 9 a.m. from the Clive's house, which is presently the Chennai office of the Archaeological Survey of India. It hosted an exhibition on 'the transport system in Madras during the British era.' Asst. Archeologist Ms. Vettri Selvi guided the children and showed them around St.Mary's Chruch and the Chaplin street. The Grand Arsenal, however, was not open to the public due to security reasons.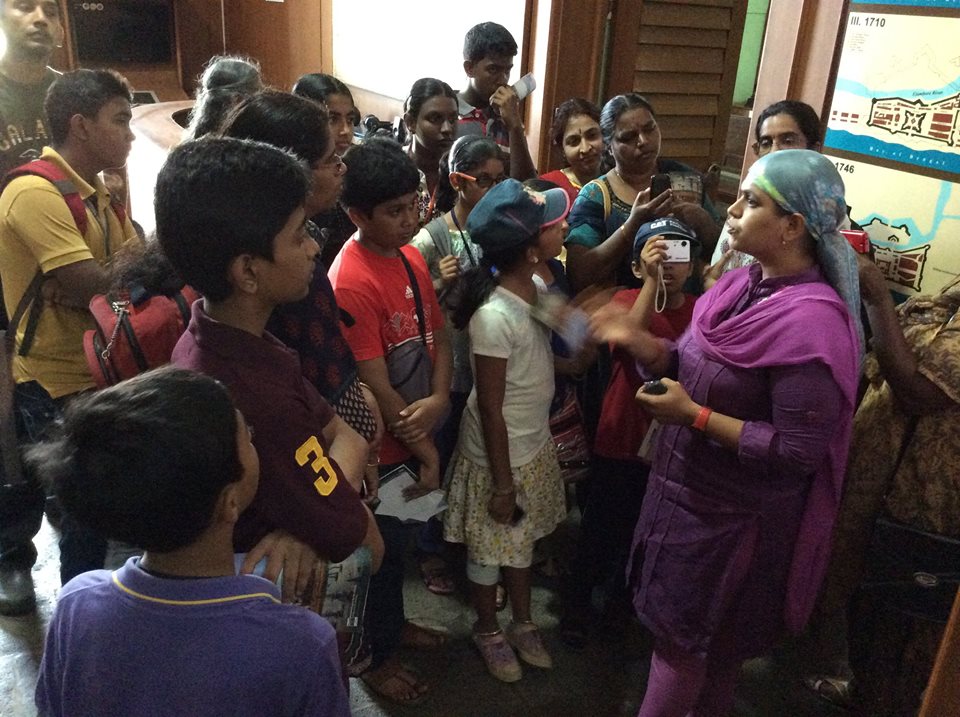 Students were then taken to the Fort Museum (previously the Exchange building during the British era). This is the first period museum in India. The curator of the museum guided the children and patiently explained about each of the exhibits.
The three-storeyed museum housed old Indian coins, paintings of the British officers, arms, ammunitions and swords used during the colonial period and most importantly, the first ever hoisted national flag post independence in the Madras Presidency. Visibly excited participants bombarded the curator with questions for which she eagerly answered.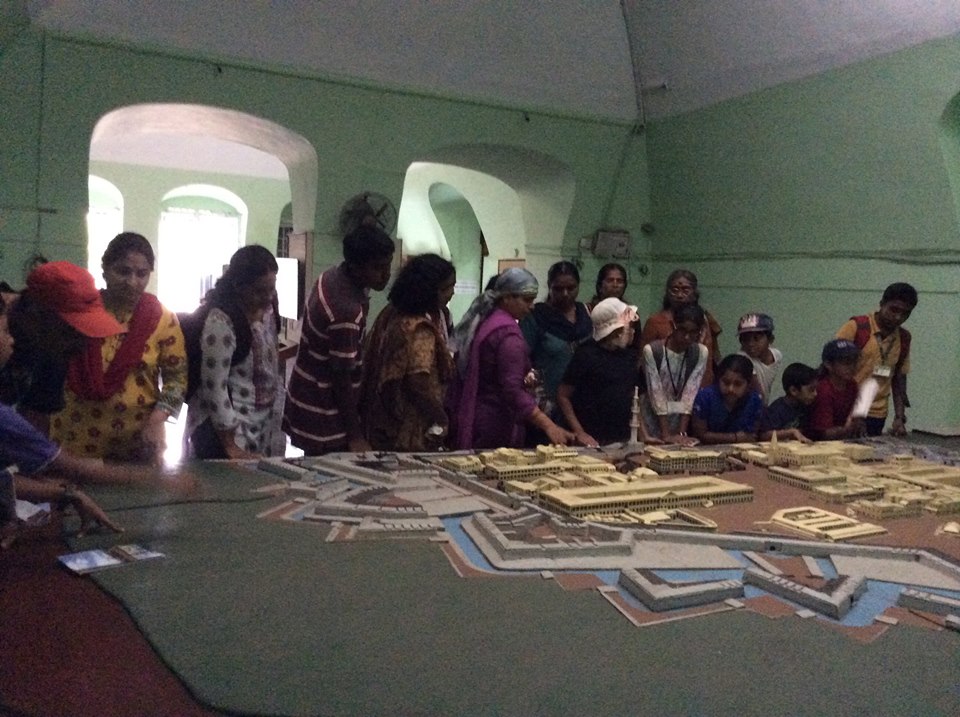 This was followed by an interesting scrapbook making session guided by expert Ms. Kalyani Narayanan of Snapshot Memories. This activity was both educative and entertaining for it aimed at bringing out the creative best in the students and taught them little things about the Fort St. George. Parents were, meanwhile, engaged in a Madras word game.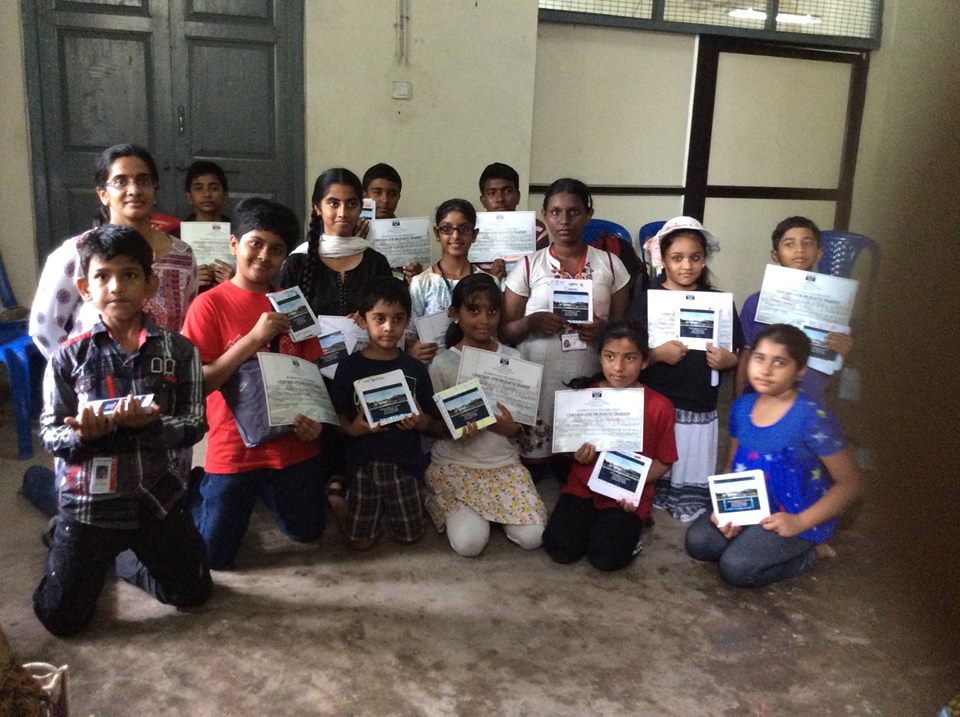 Mr. Rao of the Madras Heritage Lovers' Forum addressed the students and spoke about our city's glorious past. He appreciated both the students and the parents for showing enthusiasm in such heritage activities.
The session concluded with the distribution of certificates to all the participants.