Every one of us is indebted to our parents as well as to our gurus for whatever we are today.  To salute their teachers, the students of Sri Sitaram Vidyalaya, West Mambalam, celebrated Gurupoornima Day on July 4, 2012.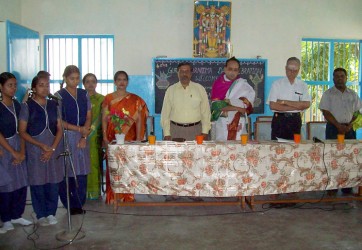 Brahma Sri Nannilam Rajagopala Ganapadigal was the guest of honour at the ceremony. He has been running a gurukul and serving as a teacher for many years.
The function began with the prayer song on guru Ragavendra, followed by a welcome address.
The school management appointed the School Pupil Leader, the Assistant School Pupil Leader, captain, vice captain, sports secretary,  road safety patrol members and the literary club association members for the academic year 2012-2013.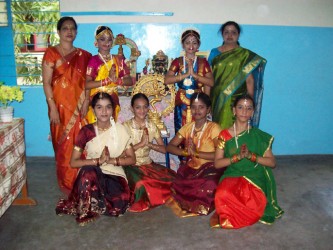 During the oath taking ceremony, the SPL and the other office bearers pledged to carry on their duties to their fullest satisfaction and bring laurels to the school.
The chief guest, during his speech emphasised the value of teachers, the challenges of their job, their selfless attitude and their role in the nation's development. He asked the students to be polite and obedient to their teachers to reach the greater heights in their lives.
Cultural programmes by students followed. The students of the school performed a Pushpaanjali in classical dance to pay a tribute to their teachers and enacted a skit on who a teacher is and what role he plays in the life of the students.
The School Principal, vice principal, Sriram Samaj committee members, teachers and the students of class 11 and 12 were present at the occasion.