A goal that I accomplished recently was learning Sanskrit.
Changing my second language to Sanskrit in middle school was a challenge as I had to catch up with the intricacies of the new language. But one saving grace was both Hindi and Sanskrit have the same script and I have been studying Hindi as my 3rd language.
But during the first lockdown, I devoted most of my time to learning the language which made me catch up with school. And I pay my sincere gratitude to my guru who taught me the nitty-gritty of Sanskrit.
I felt accomplished, ecstatic and proud as it is very hard to learn a language in a short span of time.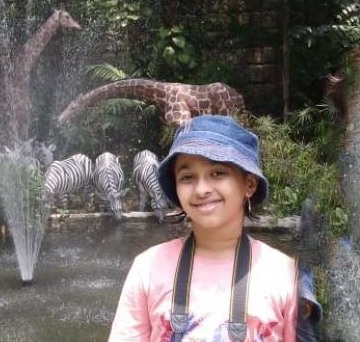 Medha loves listening to all genres of music, loves to draw and paint, passionate about cooking and baking and eating it too! A heritage enthusiast, aspiring gymnast, a budding basketball and badminton player, she enjoys cycling and loves spending time with friends and family.