Scrapbooking, in my opinion, is the best way to preserve photos.
I've been scrapbooking for over a year and it has always been a fun and wonderful experience for me. It adds a personal touch to our memories – the pictures. Each page has a story of its own. Like this one time when we went to the beach.
My sister and I were sitting on the shore building sandcastles when the wave came in and destroyed it completely. Not just that, it also took away our slippers. I had to run after it to fetch it back. That was an amusing situation. Just looking at the picture makes me smile.
Another memorable page from my scrapbook is about our trip to Singapore 5 years ago. Although it does not include every place we visited while we were there, just looking at the page reminds me of the whole trip. The "power of scrapbooking", you could say.
I have not scrapbooked for quite some time now since we're out of pictures, but I hope to resume soon. Scrapbooking is a wonderful hobby and a great way to preserve pictures colorfully.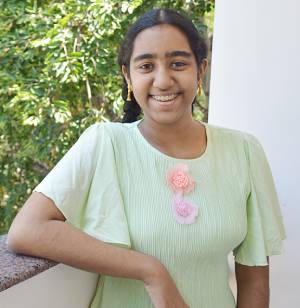 Sthuthi loves Marvel movies, writing, and dancing in no particular order. Writing especially helps her with clarifying her thoughts and keeping herself focused. She also loves reading, interacting with animals, talking to new people, and exploring new things.