"All the best and beautiful things in the world can't be seen or even touched. They must be felt with the heart."
-Unknown
This is a beautiful quote that sums up pretty much everything. Positive feelings – like happiness, wealth, and peace – are the best things in life. A person can have plenty of money and property. But they are of no use if the person is really sick with a highly infectious disease, say cancer or diabetes. Now, about the three best things in life. Happiness, wealth, and peace.
Happiness can mean different things to different people. In scientific terms, happiness is an emotional state characterised by feelings of joy, satisfaction, contentment, and fulfillment. Whatever gives a person satisfaction and joy is their true happiness.
Next, we have wealth. Wealth, in this case, is not just money. It means good health. Ever heard the famous saying, "health is wealth"? That's the wealth in this context. It need not mean just being disease-free. It can also mean the physical, mental, and social well-being of a person.
Finally, peace. In simple words, peace is a state of stress-freeness and harmony. Happiness, wealth, and peace are all interlinked. Without peace, you cannot find happiness. And without happiness, you cannot be mentally well, which can lead to poor wealth. So, the best things in the world are happiness, peace, and wealth. Although they are free to attain, they have a high value. And that is what makes them special.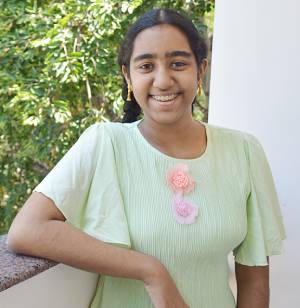 Sthuthi is a 15-year-old who absolutely loves Marvel movies, writing, and dancing in no particular order. Writing especially helps her with clarifying her thoughts and keeping herself focused. She also loves reading, interacting with animals, talking to new people, and exploring new things.