With the daily toll of COVID-19 cases at an all-time high, India is struggling to sail through the storm. A depressing number of people have lost their lives due to the COVID-19 virus, and many more are continuing to do so. Amidst the rising cases, our desperate healthcare system has been pushed to its limits.
Vaccination is necessary to turn the tables around by achieving "herd immunity". But in India, with an enormous adult population and a large illiteracy rate, this will take time. And the news of states facing shortages of vaccines as well as finances has just rubbed salt into the wound.
In this situation, it is pertinent for each of us to take active measures and break the "boom-bust" cycle of cases. We must, firstly, begin with realizing the significance of wearing a mask.
A study last year in the American Journal of Tropical Medicine and Hygiene found that countries, where there was wide mask usage, had lower per capita mortality from COVID in comparison to countries that did not advocate masks. Another comprehensive study published this year in the Proceeding of the National Academy of Sciences (PNAS) concluded that "near-universal adoption of nonmedical masks when out in public, in combination with complementary public health measures" could reduce the spread of COVID-19, provided that these measures are sustained.
Massive public gathering in recent times with only minimal people wearing masks has fuelled the fire and added on to the rapidly increasing cases. This ignorance has proven to be costly. It is in our hands now to steer the boat safely through the storm.
Thus, there must be no laxity when it comes to wearing masks. However, masks can only be efficient when they are coupled with other preventive measures such as physical distancing, sanitizing hands, etc. and compromising any one of these measures would open Pandora's box of problems. These preventive measures may seem mundane, but they are the best alternative options that are available to us presently, and they have proven to be effective.
In my opinion, there should be a movement that promotes and promulgates the importance of wearing masks. These will educate the people and spread awareness. Campaigns that are oriented at the level of communities can educate people about the necessity of wearing masks and the right way to wear one. Digital technologies can be used fruitfully to foster the right attitude in people. All these steps might sound inefficient, but in testing times like these, every small step counts.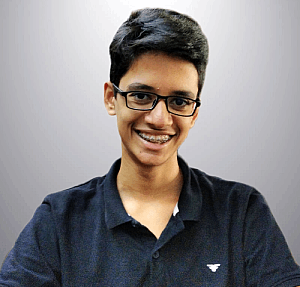 Hussain, 16, is an avid reader and writer. He has a keen interest in water sports such as sailing, surfing, and stand-up paddling.