The Madras Week celebrations ruled the city through August and still going on at a few venues with one more to go next weekend with a screening of documentary films on the city.
The Yellow Bus, an activity centre based in Besant Nagar has been celebrating Chennai during this time from last year have well researched events on their list.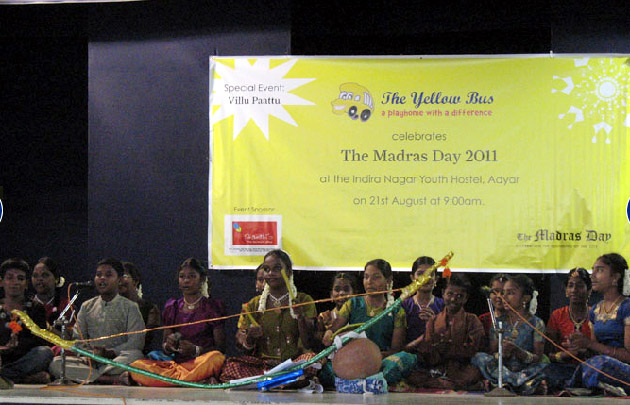 While traditional contests like kolam and cookery attract the seniors, the music, debate contests are for the juniors. Madras – past, present and future was the topic for the oratorical contest apt for the younger generation.
But what stood out as The Yellow Bus' contribution for the city and its less privileged is their initiative to train a group of kids from the Besant Theosophical Society's Tamil medium school to present a Villupattu on the city.
The resource person, they chose for the project was 'Ramamurthy Sir', who is a disciple of the doyen in the art form, Subbu Arumugam. Supporting the project financially and morally, the Yellow Bus did not stop with a performance by the kids on their Madras Day. They provided the young school team with more platforms to showcase what they learnt from the master.
The kids also performed at a Multimedia presentation event in Mylapore, the RBI School in Besant Nagar and have been invited to sing at a few other places.
These are not the kids who could afford learning an extra curricular activity. The true community spirit by the team at The Yellow Bus made it happen to these kids who readily lapped up the rare opportunity that came to them.
Contact The Yellow Bus at E- 35/2, Second Avenue, (Next to ICICI Bank), Besant Nagar. Phone: 98845 49688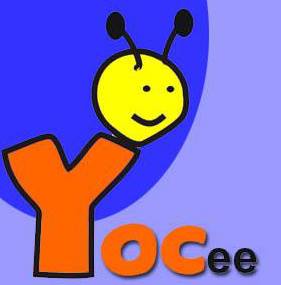 When YOCee's student reporters get busy, the team at YOCee's small office takes up the role of the reporters, does the rounds, writes copies and files reports. The team also posts useful info and ePapers produced in-house.