Music is a magical word, which takes everyone to a different world. Carnatic music has always been part of our rich and valued heritage, which needs to be preserved for the future generation.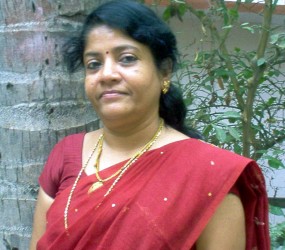 One such initiative by Sri Krupa Institute, Nanganallur/Adambakkam, imparts Carnatic music training to budding artists in the neighbourhood. Children as young as 6-7 years are trained to identify ragas and appreciate the nuances of Carnatic music.
Mrs. Vasanthi Gopal, started the institute in the year 1994 with 7 students  and currently it has many students and teachers. She could achieve this feat because of her passion and dedication towards the music and flair for teaching.
The teaching methodology at this institute is very novel and interesting which draws many young children  involved in Carnatic genre of music, at a time when there is pop music all around. Her music talent was identified by her mother at a very young age, when she could identify many ragas with ease. Her first guru was Ms. Jalaja from Mayavaram. She has also completed her music degree from Raja's college, Thiruvaiyaru.
Her favourite singers are Bombay Jayashree, T.M. Krishna and Sanjay Subramaniam and draws inspiration from their music.
She is very happy to see many of her budding artists performing manodharmam and kalpanaswaram (creativity aspects of Carnatic music) in a traditional way. Such dedicated and passionate teachers ensure that roots of Carnatic genre of music grows deep and  never die's as an art form.
Sri Krupa Institute is at 14, Income Tax Colony 4th Street, Adambakkam. Phone : 2232 3269