Editor's Note:
This year (2022) marks the 75th year of India's Independence, and during the past year, the country celebrated the landmark year with the theme 'Azadi ka Amrit Utsav.' Encouraging citizens to hoist the national flag on their houses as part of the Har Ghar Tiranga campaign, the flag codes were modified. People were allowed to keep the hoisted flag in their homes and buildings from Aug. 13 to 15, 2022. Student Reporter Sanjitha S took a walk down in her neighbourhood and presents her photo story here.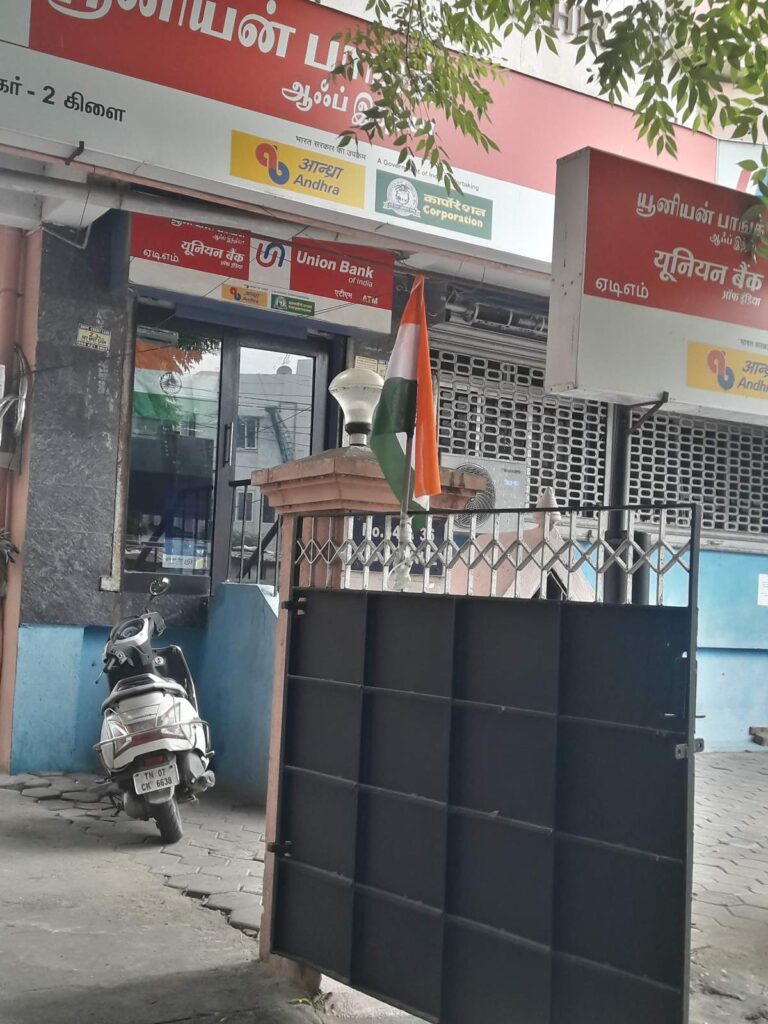 The Indian flag hoisted in front of Union Bank, Besant Nagar
Nilgiris, a local supermarket decorate its storefront with tricolor flags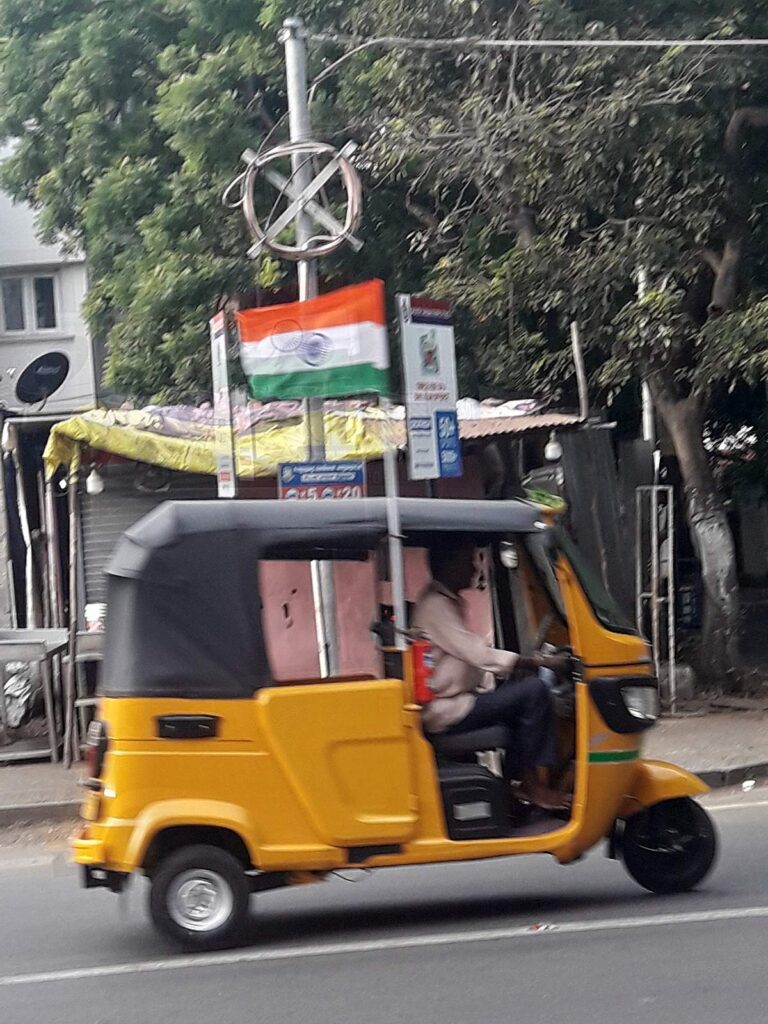 Autorickshaw drivers in Chennai contribute to Azadi ka Amrit Mahotsav by proudly pinning the national flag to their vehicles.
A little patriot in the streets of Broadway sporting the Indian flag on his bicycle on August 15.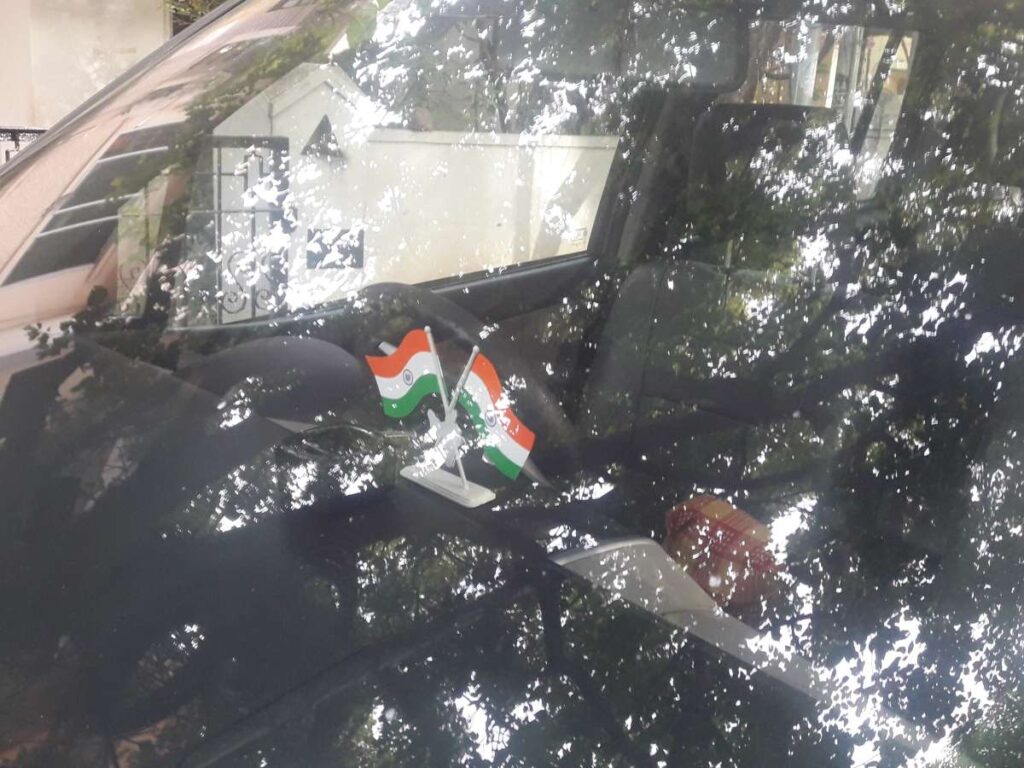 People have taken to decorating the dashboards of their cars to convey their dedication to the nation.
The Indian flag pinned in front of a local repair shop in Besant Nagar.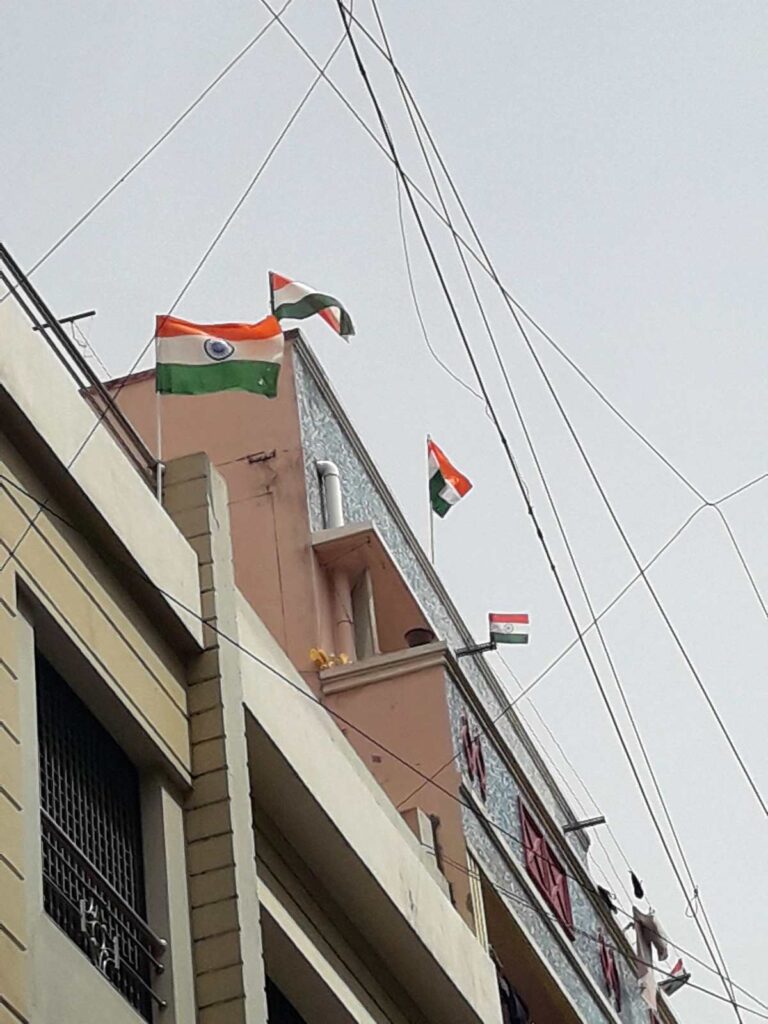 Paying heed to the Har Ghar Tiranga initiative, the residents of Subramaniam Street, Parrys hoist flags on top of their apartment terraces.
Yet another patriotic family hoisting the national flag in their house garden.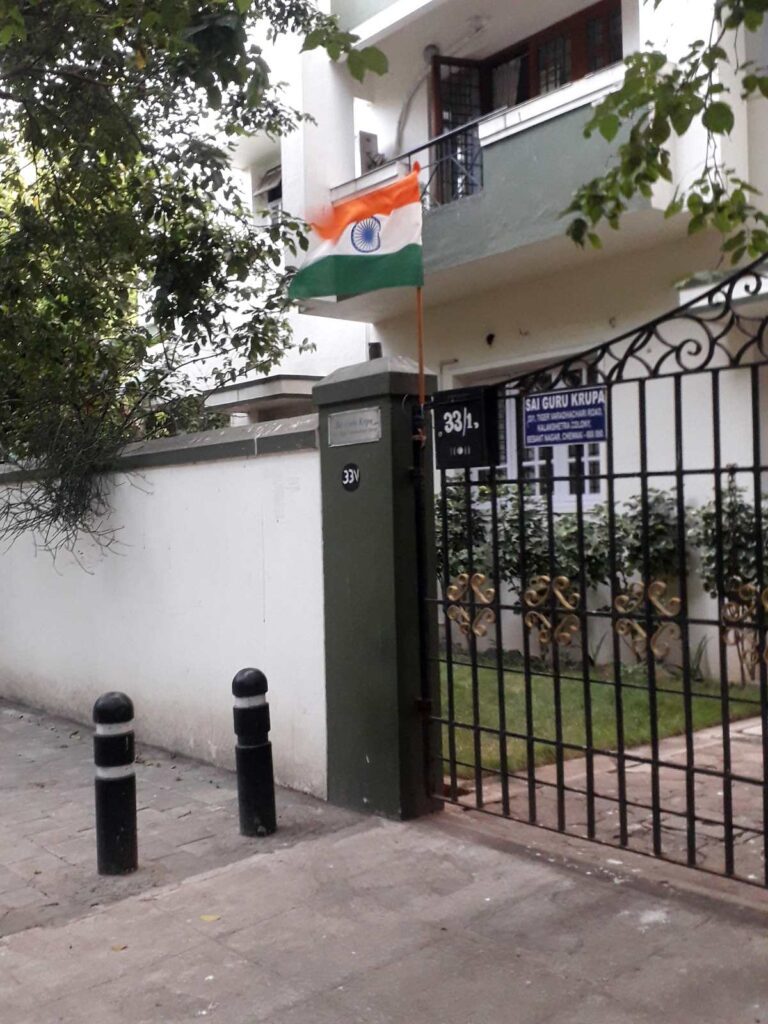 The tricolor flag erected in this house is sure to catch the eye of all passers-by.
The National flag flying high and proud in the veranda of a residential house in Arundale Beach road, Besant Nagar.
---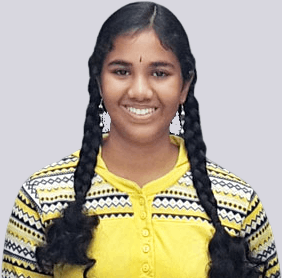 Sanjitha, 16, loves to read novels, write, paint, sing, dance and play the guitar. She is an animal lover and admirer of nature and music.