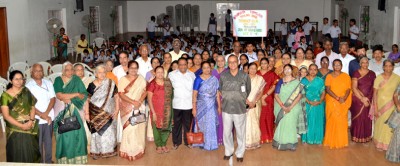 Elders are our heritage and are essential members of our families. Dedicating a day to them is more educative and entertaining.
Interact Club of Chinmaya Vidyalaya, Taylors Road celebrated Elders Day on Oct. 4, 2012 in the school auditorium.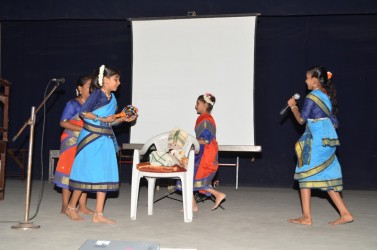 Elders, especially the grandparents of the students of Class 5 were invited by the school. The school principal Mr. C. Satyamoorthy and Vice-Principal Mrs. Valsala Gopakumar presided over the function.
A cultural programme, which included a folk song, dance drama presentation and a heart-touching speech on their role and importance in shaping our lives, was presented by the students.
A special video was also shown, touching the hearts of one and all, bringing nostalgic memories. A game was organised for all the elders, in which they participated enthusiastically and won prizes too. Students tied bands on their grandparents' wrists as a mark of their respect and love for them.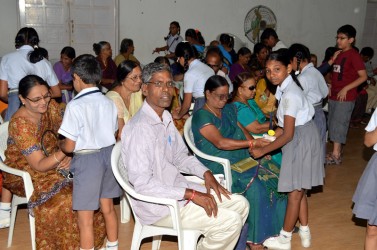 Tea and snacks was served, by the Interactors, with utmost warmth and affection. This project taken up by the Interact Club members was a joyous occasion which highlighted the importance of grandparents, while giving an opportunity to show our gratitude to them.