Chennai International Youth Festival is for and by the young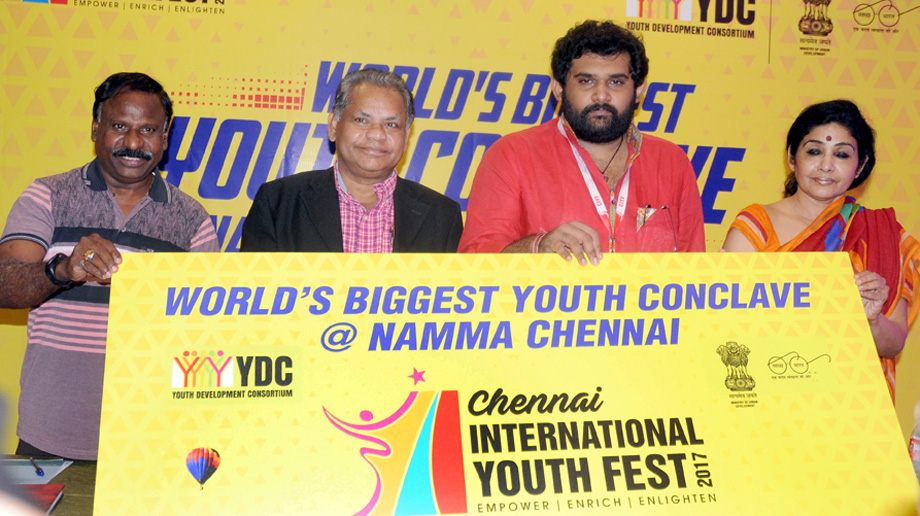 The introductory launch of the world's biggest youth conclave, Chennai International Youth Festival (CIYF) was held on July 12, 2017, in Savera Hotel, Mylapore, Chennai. The fest will be held from August 4 to 20, 2017.
The chief guests present on the occasion of the introductory session were Dr. G. A. Raj Kumar, IAS( Retd.) Former Additional chief secretary, Chairman – CIYF Central committee, Dr. Amar Prasad Reddy, Chairman of Entrepreneurship Council of India, Additional Director General of National Cyber Safety and Security Standards and Programme Chairman of CIYF – 2017, Dr. Nagarajan, Chairman of Para sports association and Smt. Nina Reddy, JMD, Savera Hotels.
Dr. Amar Prasad Reddy says that this youth fest has the main agenda of bringing out the hidden talents of the youth. He thanked the sponsors and government associations and the state government for providing them with the support by various means. He quoted Nelson Mandela, "It's always impossible until it's done" so the youth must have an ever burning fire to achieve their goal. He called the youth to grab the opportunity whenever they find it as it is the young students more than the professionals who have the curiosity to find something new. The Chennai International Youth Festival is an open platform for all the talented young minds. The registration fee varies between Rs. 200 to Rs.1000 for the events it hosts. CIYF also provides internship opportunities for the winners.
Dr. Raj Kumar said there is a lack of opportunities and people do not have proper exposure towards any opportunities. Chennai International Youth fest is one of the biggest platforms where the youth can prove themselves. Dr. Nagarajan said that this fest has given a special importance for para sports by declaring no-registration fee. Nina Reddy gave a humorous start to her speech by saying that since she is not youth but still she is youth by heart and gave an inspiring talk on the youth fest. The whole team along with the dignitaries launched the event to a grand applause. The show was presented in a grand manner by Ms. Sinduja, a volunteer at CIYF.
This international youth conclave is for the youth, by the youth, and belongs to the youth. The event has more than 400 youth striving hard to make this event a grand success. The youth are invited to come forward to take hold of this occasion to make a great change in their life and also in the society.
The festival has a Cyclthon, a Marathon, meme contest, photography contest, debate sessions, arts, sketching, singing quiz among many events.
For details and registration, visit https://www.ciyf.org/
---