YOCee conducts a 9th annual Madras Day Photowalk for children on Aug. 26, 2017.
A walk inside a peninsula, next to an island! Chintadripet, a weavers' village founded by the British in 1717. Check the route map here.
Are you game to witness and record the MRTS & Metro together?
Are you game to Check the Fish Market (closing your nose already?), the Zion Church? the Sandalwood Garland Market (Now open the nose)? Adhipureesswarar & Adhi Kesava Perumal in the same compound? the Jain Temple? The Autorickshaw Repair street? and the Gaiety & Casino or what's left?
And end the walk at Saravana Bhavan.
The walk would cover these places and kids could get to have a glimpse of making temple umbrellas if artisans work on that day.
Details of the Walk:
Meeting Point: Chintadripet MRTS Station
Starts at 4 p.m. and ends at dusk.
The walk is led by N. Ramaswamy, Chennai Daily Photo & Chennai Photowalk
For children of 10 years and above. Parents/teachers can accompany the children, but photography only by children!
Bring your own camera (Any type). Carry your water bottle. Dress easy.
Free walk. Register with Revathi at 9840544629. Open only to first 25 registrations.
If you are a group of more than five, please let us know in advance.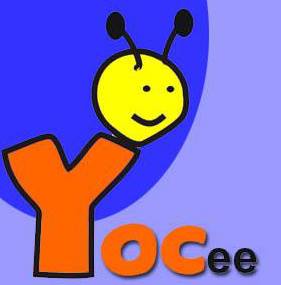 When YOCee's student reporters get busy, the team at YOCee's small office takes up the role of the reporters, does the rounds, writes copies and files reports. The team also posts useful info and ePapers produced in-house.