For home delivery in  Thiruvanmiyur, Pallikaranai, Pallavaram, Tambaram, Royapettah, Nungambakkam,  Kodambakkam, Aadambakkam, Nolambur, Parrys.
Contact : Santhosh 99623 87624. Delivery courtesy : Bambaram Toy Library
COPIES ARE AVAILABLE AT:
Adyar:

YOCee
New no. 15B, Karpagam Garden I Main Road
Adyar, Chennai – 20
Phone: 98405 44629
DIGI Sound Studio
No. 1, Crescent Avenue Road, Opp. Kumara rani Meena Muthiah College
Gandhi Nagar, Adyar, Chennai – 20
Phone: 98841 45966
Magazine Store at Adyar Bakery / Life Style
110, Sardar Patel Road (Opp. Adyar Bus Stand)
Adyar, Chennai – 20
Besant Nagar:
Magazine Store at Words &  Worth
Ramaniyam Arcade E-28, Besant Nagar 2nd Avenue, Chennai – 90
__________________________________________________________________________
ABOUT THE DIRECTORY
In 2010, YOCee brought out a directory of resources for children for the first time in the city of Chennai. Since then a revised edition is published every year. The 2012 edition was out in April 2012.
The directory lists all the places / resources of after school activities for the school going children. These places will be listed activity wise with a sublisting under respective areas in Chennai. This directory will be a resource guide with more than 100 pages of useful information.
WHAT ARE THE CATEGORIES THAT ARE LISTED?
All the afterschool activities. Broadly classified under the categories Aeromodelling, Art and Crafts, Computer and Technology, Dance, Language, Maths, Music, Playschools, Science, Self defence, Spoken English, Sports, Theatre, Yoga.
WHEN AND WHERE WILL I GET A COPY?
Copies will be available at YOCee's office in Adyar and in designated distribution centres (mainly children activity centres, bookstores and services catering to children's needs) across Chennai.
The first set of copies are now available at the places mentioned above.
IS THE DIRECTORY PRICED?
No. The directory will be distributed for FREE.
Yes. At Rs. 50. However, we have copies for free distribution in limited numbers.
However, the information provided in the directory is priceless!
HOW MANY COPIES ARE PRINTED AND DISTRIBUTED?
5600 copies were distributed in the first lot this year. We have a stock of 250 copies as of August 2012.
CAN I GET A COPY BY POST?
Yes. We can arrange to send a copy to you by post. Packing and postage extra – Rs. 20. (Restricted to Chennai city).
Mail us your complete address to editor@yocee.in
OUR CENTRE WANTS TO BE A DISTRIBUTION POINT FOR THE DIRECTORY. HOW CAN WE BECOME ONE?
Please email us a brief intro about your place and location.
To editor@yocee.in. We will get back to you.
I WANT TO GET COPIES FOR GIFTING. HOW DO I GO ABOUT?
You have got a great idea! Yes, many people who bought the directory last year came back to us for buying copies in bulk for giving away as gifts to employees and return gift in their children's birthday parties. We appreciate your nice gesture and extend ours too. Copies can be had (subject to availability) on a small donation, in lieu of the actual price.
Please get in touch with us to know more about this.
Email to editor@yocee.in or call 98405 44629.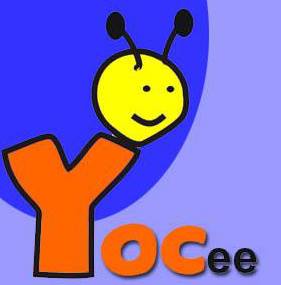 When YOCee's student reporters get busy, the team at YOCee's small office takes up the role of the reporters, does the rounds, writes copies and files reports. The team also posts useful info and ePapers produced in-house.