On June 26, the International Day against Drug Abuse and Illicit Trafficking, better known as the No Drugs Day, people of Chennai walked down along the Marina to create awareness.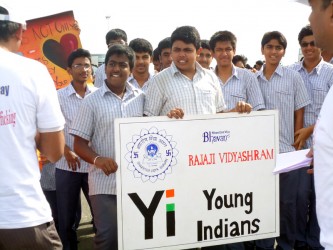 Chennai observed this day by conducting a Walkathon, organised by Narcotics Control Bureau (NCB) and Wisdom Hospital on Marina beach with participants and volunteers from across Chennai.
As the poeple gathered on the beach, the sun shone brightly, symbolising a healthy lifestyle. This day  calls for objection for consumption or illegal trade of drugs. Did you know that there are about 200 million people  are consumers of cocaine, heroin and other drugs?
The Anti-narcotic walkathon saw participants flowing in from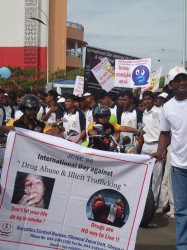 different schools, colleges and various institutions.
About 50 students from Bhavan's Rajaji Vidyashram marched from the lighthouse and walked till Anna Square, a distance of about 3 km along with SBOA School, NCC, Indian Coast Guard among many others.
The chief guest J. Radhakrishnana IAS, Health Secretary, Tamil Nadu, along with Prem Anand Sinha IPS, Zonal Director of NCB inaugurated this event.
A couple of Harley Davidson bikers kick started the event, after the chief guests flagged off the rally.
The bikers were followed by school students. The participants roared out slogans like, 'Think health not drugs'. Many students had also prepared very interesting banners.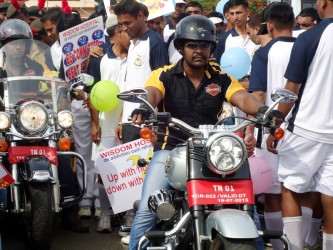 Once the walk was over all participants and volunteers were given food, snacks like biscuits and some water to quench their thirst.
When the event ended, the participating students felt a moment of pride for their efforts to create awareness on an issue that affects the young people.