On the roads of Nolambur and Mogappair West, there are many '4-cross junctions' which are highly populated even during normal hours. This is the main shopping area for the people residing in Vanagaram, Ayapakkam, Nolambur and Mogappair west neighbourhoods. Shops like Nilgris, Punjab Handloom, Subway, Titan, dental clinics, furniture shops, and textile shops are frequently visited places by people around this area.
As the roads are not expanded, the pedestrians who need to use the roadsides are not able to use them as there are many small shops and vehicle-parking for these shops. In this heavy traffic zone, the '4-cross junctions' roads do not have a single traffic signal board. Even if there is one, it is not working or is dysfunctional. This is creating an accident zone for vehicle riders. People who ride on bicycles are anxious about this unsafe zone.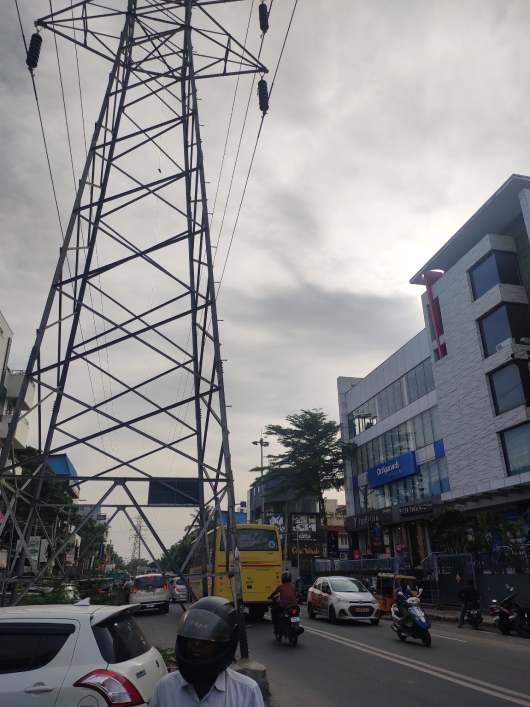 Adding to that there are 3-4 Electricity grid towers located on the road itself. So, the road becomes narrow and congested near the power grid area, thus creating messy traffic. People residing on the main roads are also disturbed because the commuters use the main road as a parking zone.
The residents of this area are sending repeated reminders to the higher officials to take immediate action towards this problem and to provide a permanent solution.