It was indeed an important day to the young computer whizzes of Sir Sivaswami Kalalaya Senior Secondary School, Mylapore on the Chip Challenge Day.
Chip Challenge is a competition held yearly to expose the computing skills of the students.
Students right from class II to class X are given the opportunity to take part in this contest, and the winners are honoured with trophies and certificates at the end of Chip Challenge Day. The school hosted its 12th Chip Challenge Day this year on Nov. 15, 2019. It was inaugurated by Mr.R. Subramanian, senior manager for business development, Multivista Global Ltd.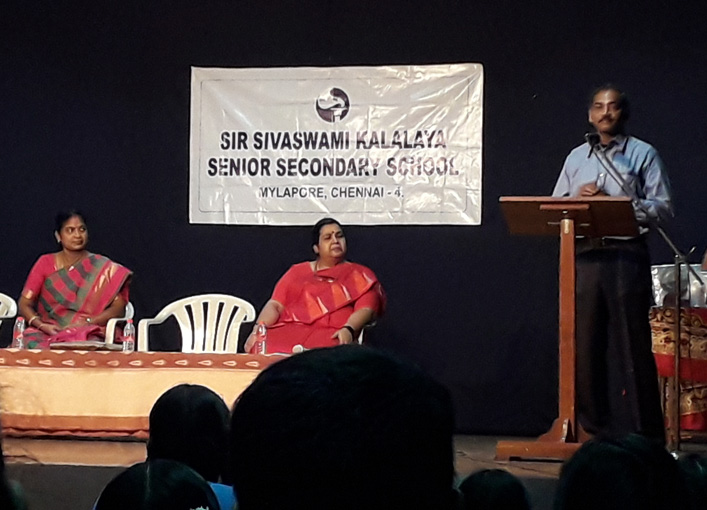 The winners are also given the opportunity to showcase their projects for two days to the Chief Guest, Principal, other staffs and students of the school.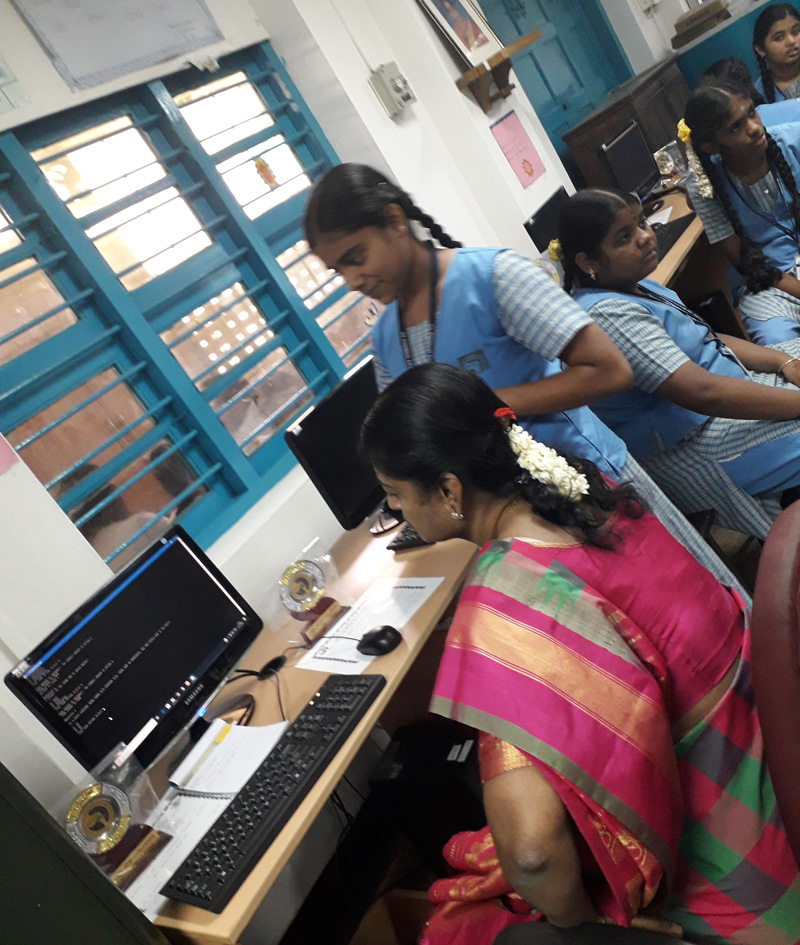 An array of topics which dealt with different software were given to the students of each class.
Class II – Identification of hardware peripheral devices
Class III – Painting and drawing using M.S. Paint
Class IV – Gaming coordination
Class V – Creating a collage on values using Collage Maker
Class VI – Write about your favourite robot using M.S. Word
Class VII – Creating a PowerPoint Presentation on Cloud computing
Class VIII – Market a product through a website using HTML
Class IX – Creating a movie on 'Artificial Intelligence – a Boon' using Movie Maker
Class X – Creating a quiz programme using Python software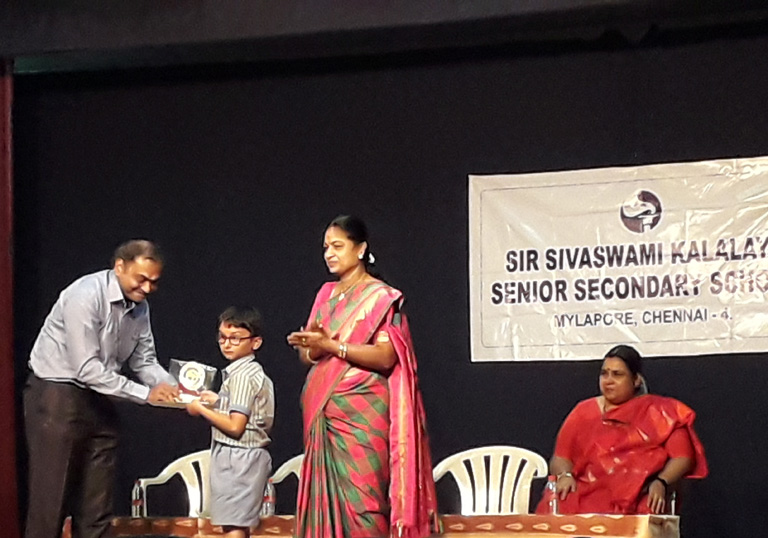 These projects are based on e-learning and judged according to the content, originality, creativity and aesthetics.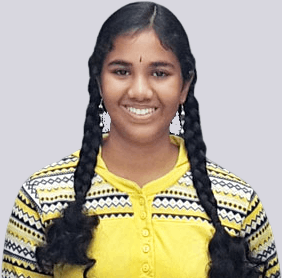 Sanjitha, 16, loves to read novels, write, paint, sing, dance and play the guitar. She is an animal lover and admirer of nature and music.