I would like to become an esthetician or a dermatologist when I grow up.
Estheticians are people who perform skin treatments like facials, manicures, pedicures, etc.
Dermatologists are people who are specialised in conditions involving the skin, hair, nails etc.
For about a year or two,  I am showing a lot of interest in learning about skincare, skin problems and how to tackle them.
There are many magic treatments that make you look young and suave. Though makeup and fashion isn't my cup of tea, I'm curious to know the science behind it, the ingredients incorporated, and its downsides.
And presently, the cosmetic industries are in vogue and are given more spotlights.
I have always been envisioning pursuing my passion and would work on a career with dedication and contentment.
And after spending a few years researching skincare, I would like to launch my own cosmetic (skincare) brand which is formulated with safe ingredients that suit any age and is vegan and cruelty-free.
Featured image: https://www.hiclipart.com/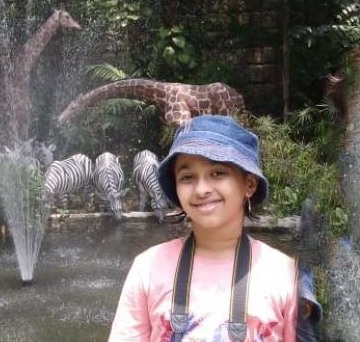 Medha loves listening to all genres of music, loves to draw and paint, passionate about cooking and baking and eating it too! A heritage enthusiast, aspiring gymnast, a budding basketball and badminton player, she enjoys cycling and loves spending time with friends and family.