Indian Meteorological Department (IMD) confirmed the formation of a low-pressure area over the Bay of Bengal on April 25, 2019. This depression can form into 'Cyclone Fani' soon.
The latest satellite images have indicated that the depression is formed over East equatorial Indian Ocean and adjoining South East Bay of Bengal. According to the forecast track issued by the IMD, the depression is very likely to form into a cyclonic storm on April 27 around 5.30 p.m. It is then expected to turn into a severe cyclonic storm with an approximated wind speed of 100 to 115 kmph on April 29, 2019.
This depression has been named as cyclone 'Fani' by Bangladesh. Heavy rainfall is anticipated mainly over the northern parts of Tamil Nadu though it cannot be predicted exactly. Red Alert is issued in many parts of Tamil Nadu and Puducherry for April 30 and May 1. A red alert has also been issued in Kerala and Karnataka for these states may receive heavy showers too. A yellow alert has been issued in the districts of Ernakulam, Idukki, Thrissur and Malappuram for April 29, 2019.
The National Disaster Management Authority (NDMA) had tweeted: "#Cyclone Fani: What you should do before a cyclone" and has shared a very useful video on the same.
What you should do before #Cyclone ?#CycloneFani pic.twitter.com/4eSQ6KE5Pk

— NDMA India (@ndmaindia) April 30, 2019
'Will the cyclone bring relief from the scorching heat of the water-starved Tamil Nadu OR will it prove to be very destructive OR will it change its direction and leave the state?' is the constant question in T.N people's minds.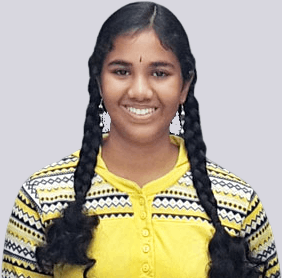 Sanjitha, 16, loves to read novels, write, paint, sing, dance and play the guitar. She is an animal lover and admirer of nature and music.