Drama on stage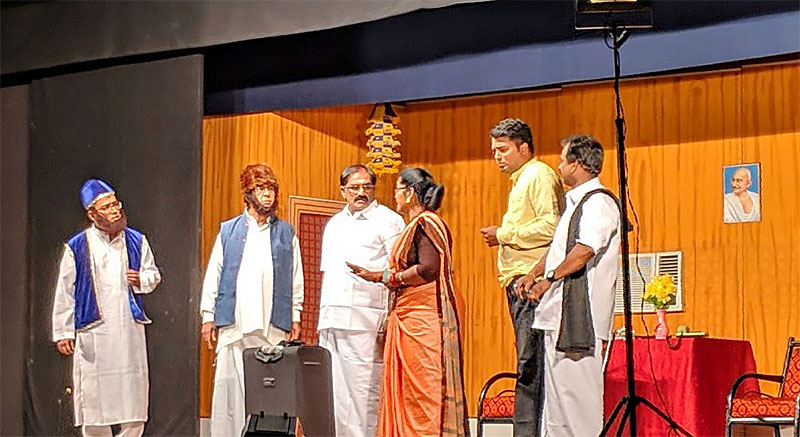 Loads of laughter and thunderous applause could be heard from the prestigious halls of Bharatiya Vidya Bhavan, Mylapore. The reason being none other than the beginning of the popular Bhavan's annual Drama festival – Navarasa Nataka Vizha 2019.
Hon. Justice Prabha Sridevan inaugurated the festival on May 16, 2019. Tamil dramas will be staged every day at 7 p.m. till May 24, 2019. Many renowned stage actors like Kathadi Ramamurthy, 'TV' Varadarajen and Y. Gee. Madhuvanthi attended the inaugural function.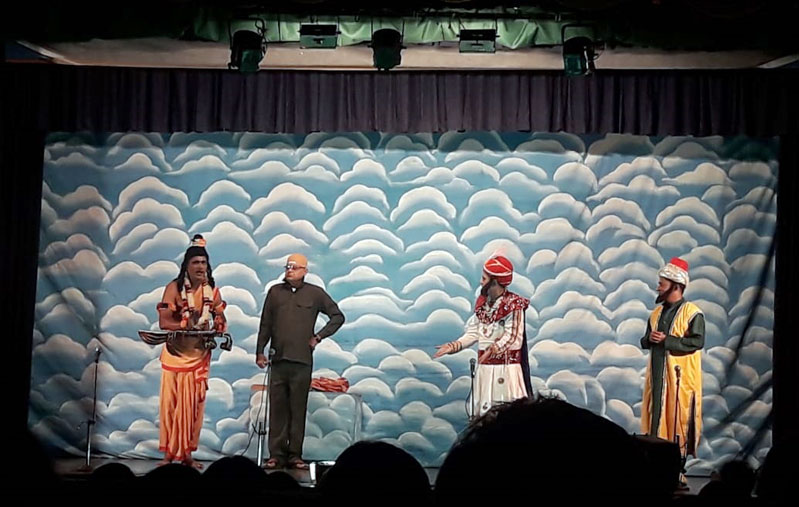 "Live stage dramas are very famous in Mumbai. We wanted the people of Chennai also to experience the joy of dramas and that is the reason we started staging the Drama festival. We have successfully conducted this for the past 3 to 4 years. The best dramas are chosen and are played here every year. We are planning to have a multilingual drama festival next time. Above all, the shows are not ticketed," said K. N. Ramaswamy, director, Chennai Kendra of Bharatiya Vidya Bhavan.
The Drama Fest started off with 'Thuglak Durbar', a drama presented by United Visuals with 'TV' Varadarajen playing the lead role. It was a political satire based on Tamil Nadu politics. Thuglak Satya, who penned the scripts for the drama had humorously highlighted the state of today's politics.
The following dramas are to be staged in the upcoming days.
The schedule of dramas to be staged is:
17 May  – Nandri Meendum Vaanga (Stage Creations – Kathadi Ramamurthy)
18 May – Vanavillin Ambbu (Augusto Creations)
19 May – Pattambi (Koothapiran Navabharath Theatres)
20 May – Virus (PMG Mayurapriya Creations)
21 May – Valaikkul Sikkiya Meen (Sowmya – Fathima Babu)
22 May – Perumaale (Theatre of Maham – Y.G. Madhuvanthi)
23 May – Ramayanam (Cool Events Kumar – Mythological drama)
24 May – Athithi (Dummies Drama)
On the first day of the festival, the hall was jam-packed till the end. Many drama lovers were even standing and watching the show. The chief guest, noticing young people among the audience extended a special welcome to them and expressed her wishes that more children to come and see these dramas.
Bharatiya Vidya Bhavan is at 18-20, East Mada Street, Mylapore. Contact: 044-24643420
Sanjitha, 16, loves to read novels, write, paint, sing, dance and play the guitar. She is an animal lover and admirer of nature and music.
---