We had a wonderful fortnight this summer. We spent the fortnight on a one day – one place concept.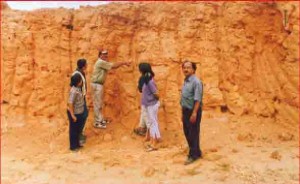 The Nehru children's cultural association had organised a science field trip to different places in and around Tamil Nadu. When I read about this programme in the newspaper, I was very much interested in the concept.
On our first trip, we were taken to central ground water board and meteorological society. We learnt different ways recycling dirty water, conservation of ground water and rain-water harvesting techniques.
At meteorological department we learnt how to measure weather, how to determine the type of weather. They also showed different apparatus for measuring weather.
The second trip was to IIT-Madras, Dept.of Aerospace – Rocket and missiles lab. They explained how rockets were made and models of aeroplanes were shown.
We were also shown an electronic model of the generation of waves. We went to other places – M. S. Swaminathan Research institute, Dept. of Environment and Water resources, IIT-Madras,Dept.of Ocean Engineering, Devadass Astronomy Observatory. I saw Saturn, Sirius, Venus, moon and the Sun through a telescope there.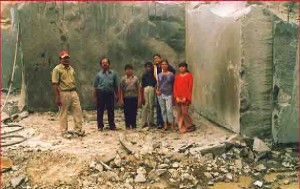 The next day, we were taken to MIT – Chennai, where we learnt aero-modelling and designing.
At Aavin we were shown to calculate the S.N.F of milk. They also showed this with an experiment.
We saw a variety of rock samples and came to know about formation of earthquake, tsunami- how they occur, types of waves under tsunami, etc.
We also went to Fossils Wood Park and Granite Quarry, Thiruvakkarai. We saw the formation of fossils and we had a lovely trekking in the rocky hill.
In the evening we went to Neyveli and stayed there for a night. The next day we learnt about different types of coal and its types. They showed us models and took us to the mines.
We also went to Kalpakkam and learnt about radioactivity. At last we went to Anna University and got information about biotechnology and microbiology. We had an enriching experience. I look forward to go another time for it was useful and fun.