Gita Bhavan,Gowdiya Math and ISKON  celebrated Gokulashtami in a grand manner.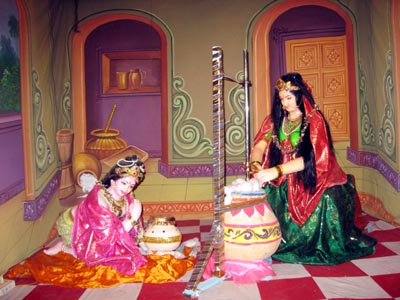 There were 'Krishna' fancy dress,drawing competions and essay writing contests at Gita Bhavan and ISKON hosted for children.
At Gowdiya Math, one could see the story of Dasavatharam depicted in the form of dolls.
The pranks of Lord Krishna and his brother Balarama, the Narasimha Avatar and Narda teaching Satyabhama a lesson for her pride and testing Rukmini's devotion through the Tulabaharam were delight to the vistors' eyes.
In Gita Bhavan, the unique cave like entrance and Lord Krishna sprinkling coloured water through pichkari was an pleasant sight.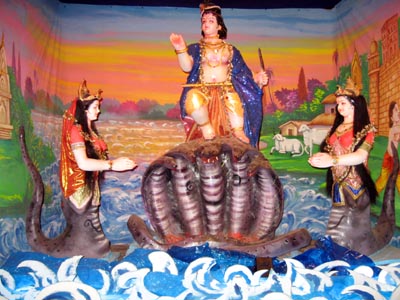 The celebrations went on for five days. Sweets were distributed after the puja. It was jam packed with a lot of people brewing in to have a glimpse of the Lord.
The 'Gajendra Moksha' i.e, Lord Vishnu granting moksha to an elephant and lifting the govardhana mountain was an awesome treat to the eyes.
Many  women exhibited their talents through the thematic Rangoli competition at Gita Bhavan.
In Ramakrishna Math Bhajans and books on Lord Krishna were released. Special Aaradhanas for Lord Krishna took place in the Math premises.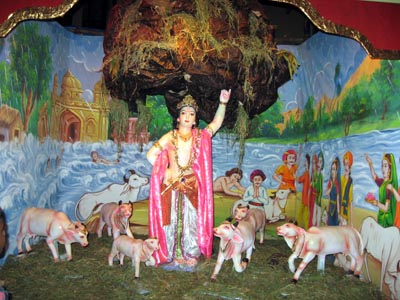 The ISKON at Thiruvanmiyur celebrated Gokulakshtami for a stretch of three days. They also showed an animated movie on Lord Krishna as a part of their celebrations.