September is a very buzzing month at Hamsanadam Music School every year. The music school founded by musician Dr. Shubha Ganesan is located in Norton 1st Street, Mandaveli, Chennai 600028. It is the time when the institution celebrates the anniversary since its founding in 1995.
This year 2020, the school is celebrating its Silver Jubilee year. "As we are completing our 25 years this year, we had plans of celebrating the event in a grand manner as we have been celebrating our anniversary in the past, in a public auditorium with all our students. But due to this pandemic, we have proposed to conduct the events online through our YouTube channel. The celebrations started in the first week of July with our senior students performing concerts. This will be on till November. Amidst this concert series,  we have also planned concert performances for Vinayaka Chaturthi, Navaratri and so on," says Dr. Shubha Ganesan.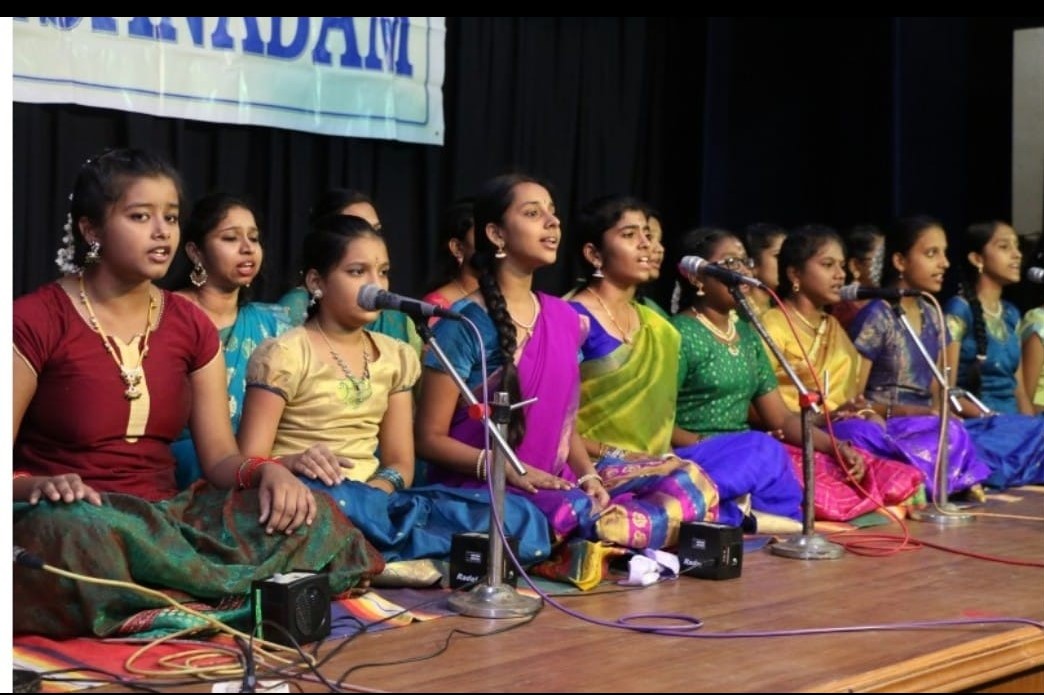 The founder
Dr. Shubha Ganesan is a disciple of Sangeetha Kalanidhi Dr. M.L.Vasanthakumari and Padmabhushan awardee and Sangitha Kalanidhi Madurai T.N.Seshagopalan. She is 'A' Grade artist of Doordarshan and All India Radio, Chennai. She is the daughter of Mridangam vidwan Karaikkudi V.M.Ganesan, who was a professor at the Music Department, Annamalai University and her mother a senior veena artiste Kalyani Ganesan is an 'A' Top graded artist of All India Radio, Chennai and retired Professor of Veena from Tamil Nadu Govt. Music College. Shubha is also the granddaughter of reputed mridanga vidwan Karaikudi Muthu Iyer. belonging to the rich musical lineage, Shubha is inspired to become a musician as well.
Images: http://shubhaganesanonline.com/
Silver Jubilee celebrations
The 25th year celebrations of Hamsanadam Music school have begun with the launching live concerts every Sunday on the school's YouTube channel: https://www.youtube.com/channel/UCq6-H3OIYMHmSoM1Bq7Bxrw. So far, three students of Dr. Shubha Ganesan have performed concerts online.
"I thank my guru for giving me the opportunity to present a program in the Sunday Kutchery series. We have learnt many things especially about manodharma– a form of Carnatic music created on the spot- from Ma'am in our classes. I always admire her dedication and patience while teaching us," says Sudharshana, a senior student of Hamsanadam, who recently participated in one such concert.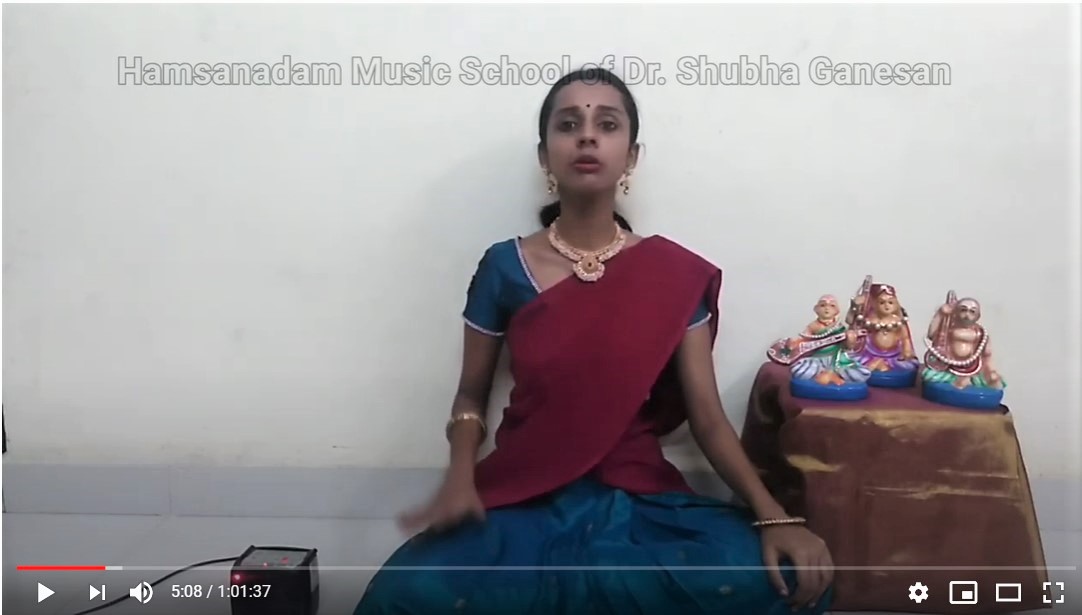 Another senior student of the institution, Varsha says, "The Sunday Kutcheries initiative taken by my guru Kalaimamani Dr. Shubha Ganesan has motivated me to take up music more seriously and to practise more. We also got a glimpse of the various types of hurdles a performer has to overcome in order to elicit the desired output."
The plans ahead
During the last few months, regular face-to-face classes have not been happening owing to the pandemic situation. "Planning for direct classes is uncertain as of now. Students are also feeling apprehensive to attend face-to-face classes. However, I have been teaching online since 2015 for students across the world; so it is not a new venture for us. But teaching neighborhood students is a new experience altogether. The students are really comfortable learning from their homes, and this is also safer in the current situation," says the founder Shubha Ganesan.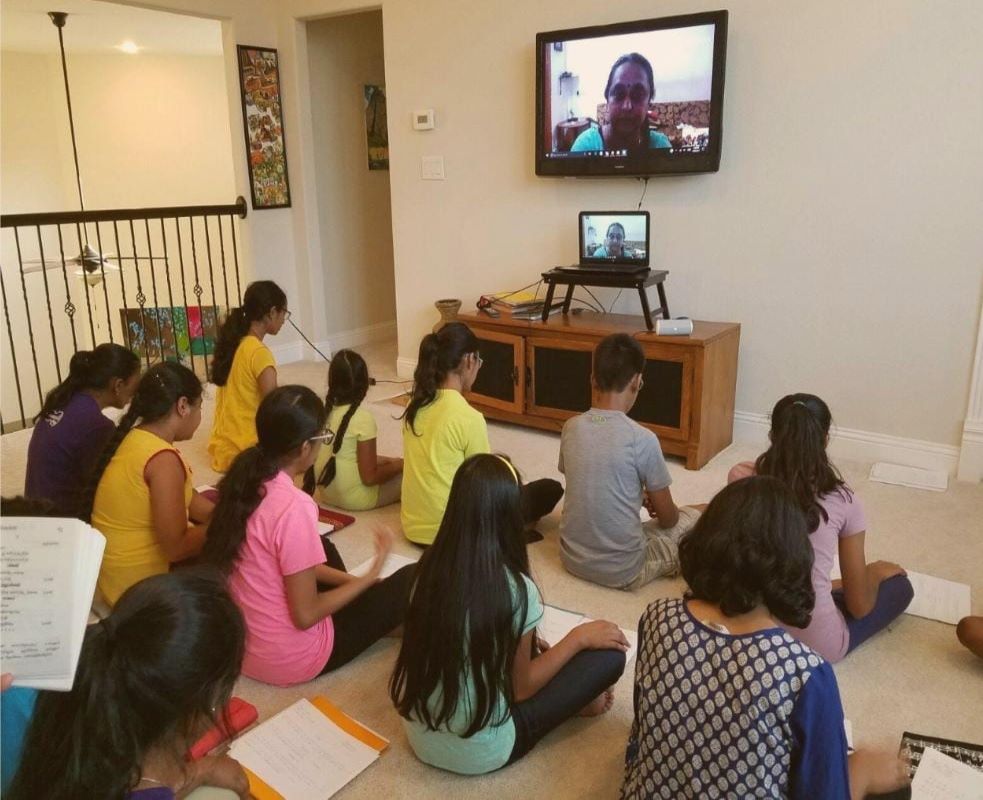 Prior to the lockdown, Hamsanadam Music School conducted regular classes at the premises of Akshara playschool, Mylapore.
For more details, contact: +91 91761 97223, or visit https://www.facebook.com/Hamsanadam-Music-School-of-Dr-Shubha-Ganesan-101799674917155/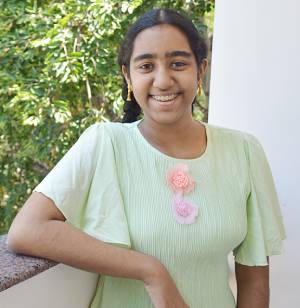 Sthuthi loves Marvel movies, writing, and dancing in no particular order. Writing especially helps her with clarifying her thoughts and keeping herself focused. She also loves reading, interacting with animals, talking to new people, and exploring new things.