While many of the physically challenged are left to fend for themselves, a few good Samaritans care for them. Their collective efforts help them with medical assistance and aids that would be helpful in their daily activities.
Polio, Cerebral palsy, amputations and spinal cord injury- all these become treatable by Dr. Sundar who organises camps for the physically challenged. Teaming up with Tamil Nadu Udavikkaram Association for the Welfare of the Differently-abled, Freedom Trust held a camp recently.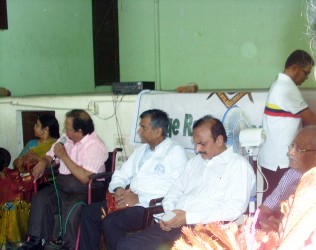 The challenged people who assembled at Dr. MGR Janaki Matriculation school, Saligramam, were given free treatment by Dr. Sundar and his team. About 50-60 people were present that day. Amputees were measured and were assured that within a month appliances would be given to help their disability.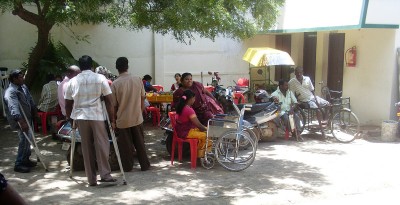 The camp had of physiotherapists, physiotherapists and orthopedists. Their motto is to 'Help the physically challenged using mobility aids'. They started treatment camps in 1997 and have so far held 170 camps. They have held camps all over Tamil Nadu.
Dr. Sundar had got an M.D. in physical medicine. He is a specialist in Rehab medicine. He has written many books out of which 'Notes on Rehabilitation ' is a bestseller. He is the M.D. at Prem center and has won the Kalaimamani award as a Carnatic vocalist. Contact freedom trust at 9381023173.