With the Coronavirus still at large, senior citizens, and vulnerable citizens are confined to their homes, with no access to necessities. Buying vegetables or medicines may not even be possible for many.
This is where the Relief Riders of Chennai come in. These heroes go around the neighbourhood delivering medicines, groceries, and other essentials, with the help of their trusty sidekick – a bicycle.
Originally, the program was initiated by Mr. Sathya Sankaran, the Bicycle Mayor of Bangalore. Inspired by Bangalore's Relief Riders and their efforts, Mr. Felix John (5th from the left in the featured photo), Chennai's very own Bicycle Mayor opened the Chennai division.
"I used to ride my cycle to school every day. I loved cycling, and mostly, I enjoyed the way I felt when I rode one," recounted Felix over a telephonic interview.
He then got re-introduced to cycling in Italy, where he stayed for 7 years. He did not have money to commute to his workplace, so his friend let him borrow his cycle. After returning to India, Felix took 2 years to get used to the terrain, the roads, and the Indian drivers. He joined the WCCG (We are Chennai's Cycling Group) and conducted events and activities that brought together cycling enthusiasts.
BYCS – an Amsterdam based social enterprise aimed at promoting bicycling, recognized his efforts and made Felix John Chennai's first Bicycle Mayor on the 15th of October 2019. Felix John aims that by the year 2030, 50% of the city will have owned bicycles. He also aims to make cycles one of the main modes of transports in Chennai.
Felix John then went on to open the Chennai division of the Relief Riders on May 3rd, 2021. Now, the group of 90 volunteers and counting, cycle around their neighbourhoods – delivering medicines, groceries, and other essentials to citizens, and the elderly.
"Anybody from the city can volunteer. We make sure our volunteers are updated with government protocols, rules, and restrictions, and that they follow them. We mostly opt for non-contact payment for the goods we buy and deliver. In the case that people cannot make an online transaction, the cash is received in a bag, and left untouched for a week," says Felix.
The group accepts requests from 6 to 10 am via phone call. Citizens can reach out by calling one of the numbers, and the team managing calls will alert the volunteer living in the area.
"We currently have phone numbers that people can call, and reach out to. This way, citizens who don't have access to smartphones can call as well. This part of the community will be left out, if an app/website was used," says Felix.
The Relief Riders have some criteria for the type of orders they accept.
"We can buy, pick up, and deliver groceries, essentials, and over-the-counter medicines. Unfortunately, beds, oxygen cylinders and specialized medication are not our areas of expertise. Rarely, we accept exceptional cases of food transportation, by receiving home-cooked meals from one relative, and transporting to the other family member."
The Volunteers
The volunteers have different roles. Not all of them are on wheels, distributing goods.
"We have people who manage incoming calls, people in front-end support, and back-end support. In case the situation worsens in Chennai, we are prepared to continue our work, as we have the necessary infrastructure and back-end support to get us through."
"We chose cycles as the mode of transport to do this. Cycling promotes the health of the rider – this way our volunteers improve their health as well! Cycles also can be left outside and can be sanitized after every round. Our goal is not to cover more ground. We want our volunteers to only travel around their neighbourhood," concluded  Felix John.
So, how can one volunteer? Simple. If you are between 18 and 45 years of age and don't have high-risk family members (children, elderly, sick patients, vulnerable citizens), click the link @felixjohn | Linktree to read the rules and guidelines, as well as register.
Contact Number for requests :
9884089770
8939233055
9840059830
9840728071
*Requests taken only between 6 and 10 am, within Chennai.*
Featured Image: Felix John/Facebook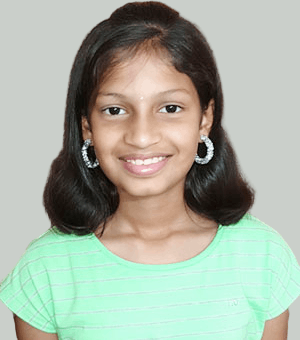 Shalini Ramesh, 14, is a student in an International School in Chennai. She is an avid reader, budding author, average footballer, blogger, and enjoys baking. She is often found on the path of self-discovery.