Who doesn't love shopping? It need not necessarily mean purchasing clothes or accessories or something expensive and grand. Just buying a bar of chocolate is also shopping in my dictionary!
So yes, I love roaming around shops and browsing through their commodities. If you had carefully paid attention, you would have noticed that I purposefully used the word "browsing" instead of "buying". Well, that's precisely what I do – look around.
My mother and I would just be strolling around our neighbourhood when suddenly a new store would catch my eye. In we go! And after some time, we come out empty-handed. I guess people would call me a window-shopper. It just gives me immense pleasure to casually go in and glance at all the goods put up for sale. I am especially fond of window-shopping in malls. Why, you ask? The reason is pretty simple – I don't visit malls often. Thus, it is a welcome change to my shopping scenery. Also, it amuses me to see that the stores there have more decorations hanging about to beautify them than merchandise! If you also window shop malls like me, bear one tip in mind – don't glimpse at the price tag. Not even by mistake. Not if you want to suffer a heart attack.
From time to time, I have wondered what it would be like if I set up a shop of my own? Would people buy from my store, or would they just glance around like me? What would I sell and at what rates would I sell them?
I am a big fan of Harry Potter novels and it pains me that there are no offline boutiques dedicated entirely to Potter merchandise in India. So that's what I would sell – Harry Potter books and accessories.
In fact, I actually got to construct a dummy online Potter store three years back with one of my friends for a computer science competition in school. It actually came out really well. The only problem is that the store does not really exist and customers won't be able to buy the products which they had added to their carts.
Featured image: Screen of Harry Potter Store built by Sanjitha and team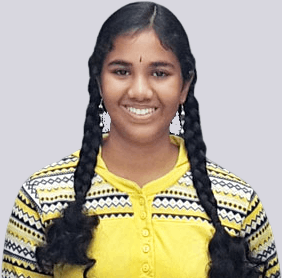 Sanjitha, 16, loves to read novels, write, paint, sing, dance and play the guitar. She is an animal lover and admirer of nature and music.