The Global Shapers Community of Chennai, an initiative of the World Economic Forum, recently unveiled a comprehensive website. Serving as a one-stop platform for students, young adults, professionals, and individuals in Chennai seeking to make a positive impact on society, this website aims to connect volunteers and NGOs seamlessly.
The primary objective of the website is to serve as a volunteer guide, enabling both volunteers and NGOs to register and collaborate. Developed over a span of six months by a dedicated team of six individuals, this platform primarily targets individuals between the ages of 18 and 28.
Representing a diverse range of backgrounds, the Global Shapers Community in Chennai includes members such as Data Scientists, IT professionals, Public Policy experts, Entrepreneurs, Climate Change activists, and Social Work enthusiasts. The core team consists of Sharath Balasubramanian (Project Head), Smruthi Swaminathan (Curator), Lakshman Rohith Maradapa (Impact Officer), Sai Shruthi Balaji, Krithika Subramanian, Ramandeep Singh, and Ashwin Sunderraj.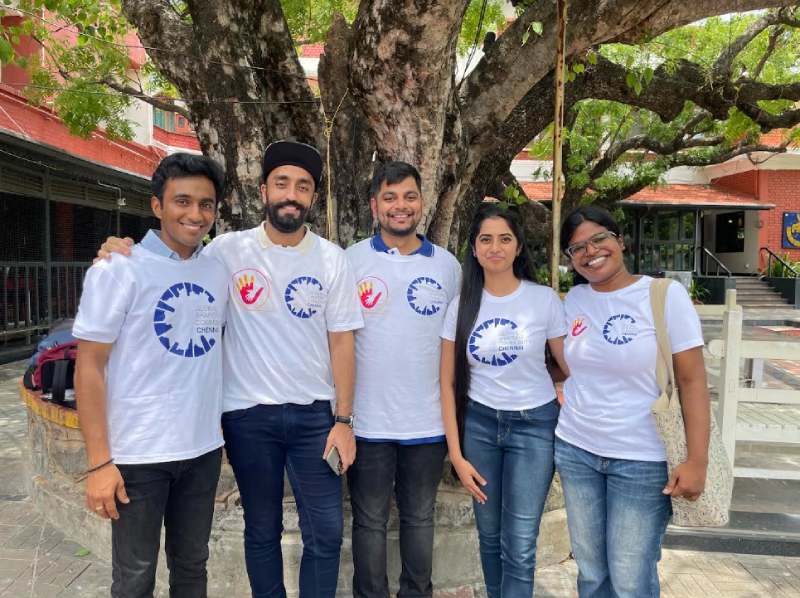 According to Rohith Maradappa, the Impact Officer of The Volunteer Guide, "Smruthi and I were the first two shapers from the Global Shapers Community, to get the projects kick-started, put the teams together and tried everything in our capacity to make this launch a successful one. It gives us immense joy to see it finally launched."
Recognizing the lack of platforms specifically catering to youth looking for volunteering opportunities, Sharath Balasubramanian, the project head, believes that this website is a win-win situation for both volunteers and NGOs. Under the guidance of Vikram Ravi, the website was created to facilitate meaningful connections.
To streamline the process, the website acts as a bridge between volunteers and NGOs, categorizing non-profit organizations into sectors. These sectors encompass various areas, including animal welfare, entertainment, LGBTQ rights, women's empowerment, and more.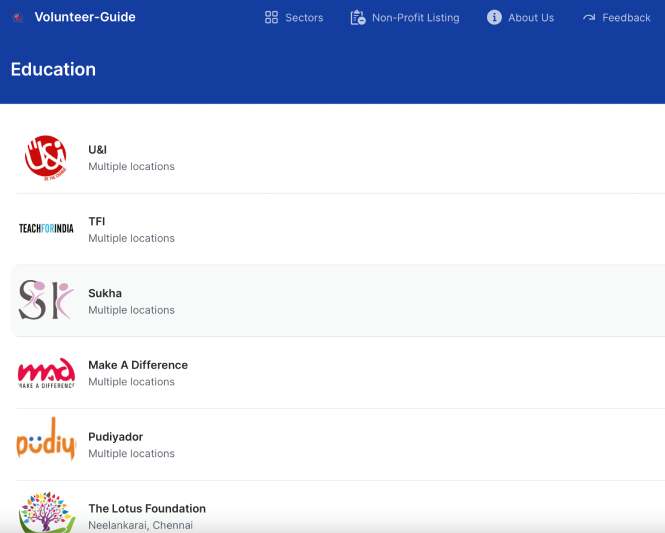 Screenshots from the website www.volunteerguide.in
Smruthi Swaminathan, the curator of The Volunteer Guide, highlights the need to raise awareness about lesser-known NGOs. She says, "After volunteering for 5 years, I realised that people were only familiar with popular NGOs. Our aim with the volunteer guide is to inform people about relevant but lesser-known NGOs."
The website was officially launched on May 14, 2023, with Mrs. Vidya Amarnath as the chief guest of the occasion. In her inspiring speech, she emphasised, "While we may not be able to do everything in the world, we can certainly do something to make it a better place."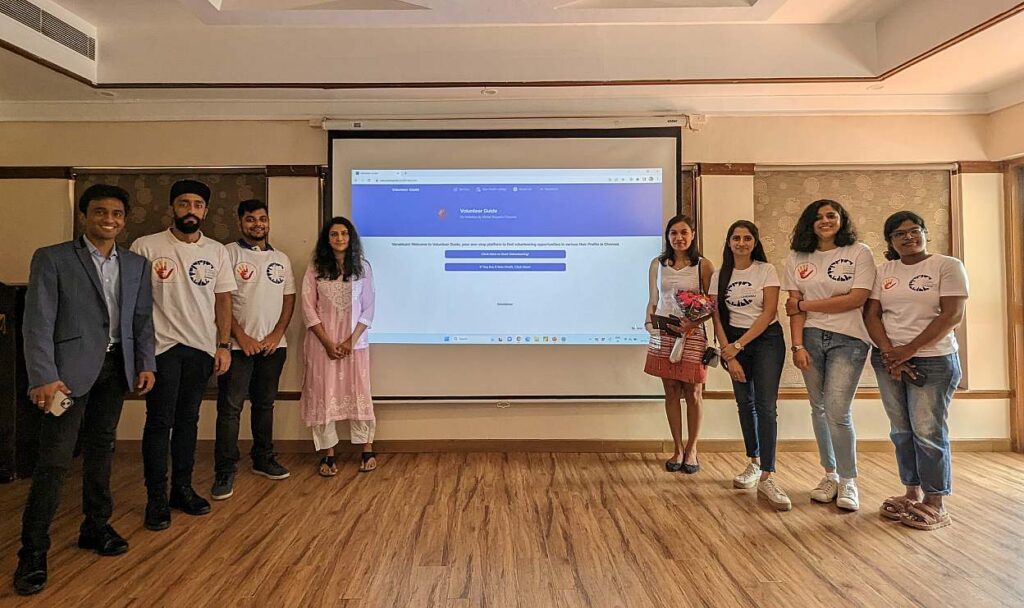 The Volunteer Guide website – www.volunteerguide.in – offers comprehensive details required for volunteering, empowering individuals to contribute to their communities and make a positive impact on society.
Editor's note:
Smruthi Swaminathan is a past student reporter at YOCee. She reported from 2011 to 2015.
Team YOCee congratulates Smruthi and the team on this initiative.
---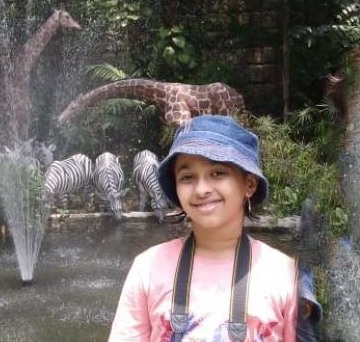 Medha loves listening to all genres of music, loves to draw and paint, passionate about cooking and baking and eating it too! A heritage enthusiast, aspiring gymnast, a budding basketball and badminton player, she enjoys cycling and loves spending time with friends and family.