The 19th Asian Squash Championship took place at the Express Avenue Mall and the Indian Squash Academy in Chennai from April 26 to 30, 2017. Players from Hong Kong, Iran, Japan, Jordan, Korea, Malaysia, Philippines, Qatar, and Singapore besides India came to the event. The Pakistan team could not take part due to visa issues.
The main Indian players in the fray were Dipika Pallikal Karthik, Joshna Chinnappa, Saurav Ghosal and Harinder Pal Sandhu. The women's field was made easier by the absence of current World No.6 and eight-time champion Nicol David.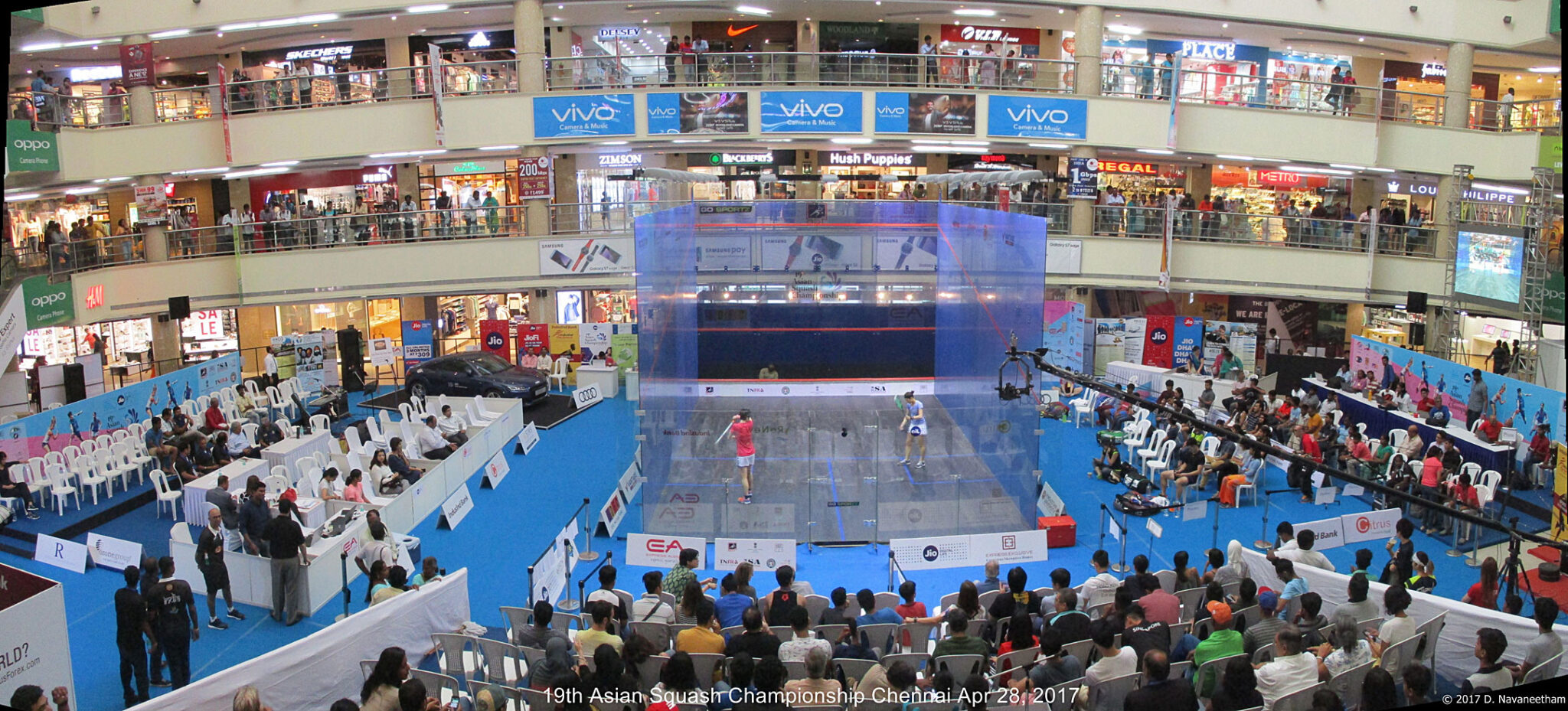 In the semi-finals, Deepika Pallikal defeated top seed and favorite Annie Au from Hong Kong. In the other semifinal, Joshna Chinnappa beat Tong Tsz Wing to set up an all-Indian final. In the men's semifinals, Saurav Ghosal trounced defending champion Leo Au in straight games. The second semifinal saw top seed Max Lee triumph Malaysian Mohammed Nafiizwan Adnan.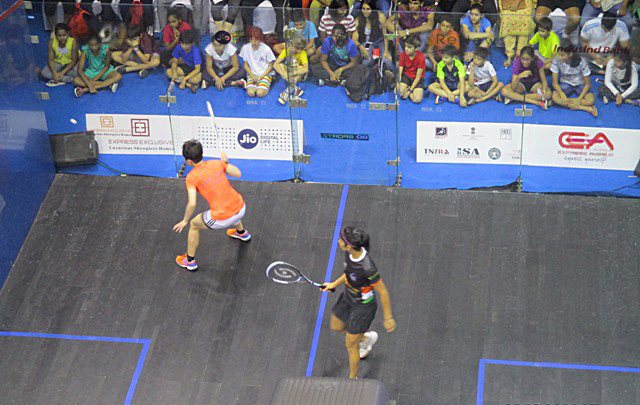 The women's final was the first time two Indian women had made it to the final of the Asian Championship. It was a tight match with Dipika Pallikal winning the first game. Joshna ended up winning the match with the score-line reading 13-15, 12-10, 11-13, 11-4, 11-4. Sourav Ghosal was runner-up in the men's section falling short to Max Lee.
This is the third time the Asian Squash Championship has come to India after Kolkata in 1990 and Chennai in 2010. The Express Avenue was also the venue for the World Cup in 2011. People who have not seen squash live before were enjoying it from the balustrades of the mall. The tournament was held at Express Avenue so that more people would come to see it. There was a single glass court which was temporarily constructed in the atrium of the mall. Sports enthusiast thronged the venue on most days with vocal spectators egging the players on.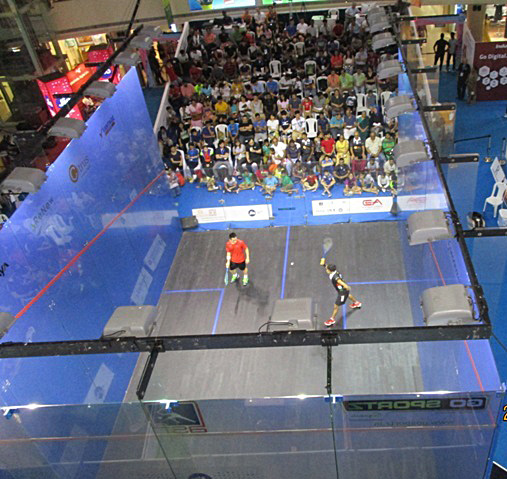 A temporary glitch on the second day when the right part of the backcourt flooring seemed to be broken as was pointed out by the players. The remaining matches for the day were shifted to the Indian Squash Academy in Chetpet.
All photos are by Dhurai A N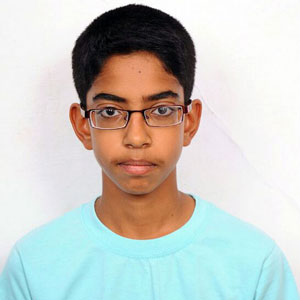 Dhurai, 17, is a senior year student in school. A student report at YOCee since his middle school years, Dhurai's interest lie in photography and sports reporting. He is a keen tennis player and cyclist.