Chennai has become a home for community festivals.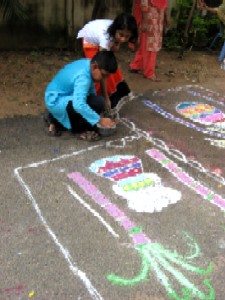 Mylapore Festival, Samathuva Pongal in Tiruvanmiyur and the city level Chennai Sangamam take place around the Pongal time every year.
How about an exclusive kids community festivals, thought Nandini and Shruthi of Kilpauk.
A day after Pongal was their choice. A day of traditional games, contests and performances. They called it Pongala 2008 – The Kids Thiruvizha.
Shruthi of Chinmaya Vidyalaya, Chetpet and Nadhini of Bhavan Rajaji Vidyashram, Kilpauk, both students of class 9 organised this festival on Damodaramurthy Road, a quiet extenstion close to Asprin Garden.
Parking area of a residential apartment became the venue for the kolam competition! Colourful Rangolis on a treated ground looked wonderful.
Yes, they treated the ground the traditional way with cowdung mixed in water, the previous night.
T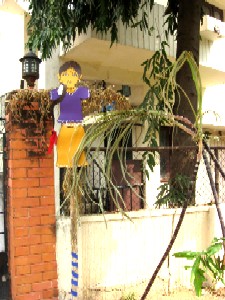 he kids created handmade banners, thoranams and mascots for the fest. Suri and Bhooma depicting the Sun and the Earth stood proudly on poles specially made for them. And a creative sport 'jallikattu' where mock bulls got decorated in a relay race!
Kummi and traditional dances, pot painting contest, kabadi, kho-kho, slow cycling…
Ah! what a day it was for the kids and the supportive audience!
The giveaways to the winners were just certificates. But passionately designed by the kids.
Want to borrow the idea from them? Sure. But exchange your ideas too if you have organised such a fun event in your colony!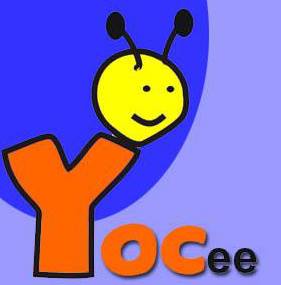 When YOCee's student reporters get busy, the team at YOCee's small office takes up the role of the reporters, does the rounds, writes copies and files reports. The team also posts useful info and ePapers produced in-house.