The briefing session for YOCee's new student reporters for the year 2012-2013 took place at Raga Sudha hall in Mylapore on June 17, 2012. It was an introductory meeting for the young students selected to report for the website for this year.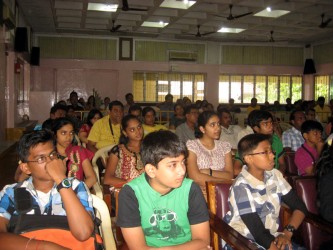 Ms. Revathi, editor of YOCee wlecomed all the young student reporters and their parents. She gave the basic reporting tips to the newly enrolled students. The students had earlier applied to be part of the programme and got selected basing on a test report. This year 46 students were selcetd out of 138 applicants, the editor of the website informed.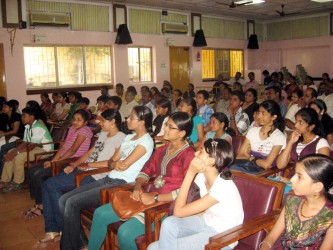 The session was so interactive that made the young reportors to share their ideas about journalism. The young student reporters were also advised how to stay safe in online, while refering to online sources.
The guest speaker Ms. Anusha Parthasarathy, a reporter and sub editor at The Hindu, shared her experience in news reporting and feature writing. She gave tips on how to write interesting articles. She helped the young reporters to look at news in different angles. Her session was fun and interactive.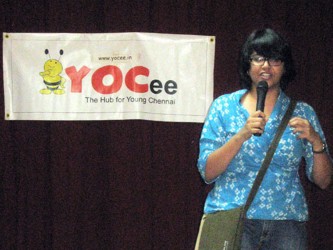 YOCee senior reporters also shared their experience of news and their stay at YOCee. The young reports were given their reporting kits that included a reporter cap, identity card and a handbook to keep record of their reporting.
At the end of this onformative meeting, the young reporters looked vibrant and enthusiastic to start their field work.