Chennai District Library, Periyar Nagar branch, hosted a Book Review session on June 15, 2014 at 6pm.
Two Tamil books written by K.Krishnamoorthy – 'Krishnaarpanam', a collection of short stories based on the Bhagavad Gita and 'Kollur Sri Mookambikai Varalaru', a history of the Sri Mookambikai temple at Kollur were reviewed on that day.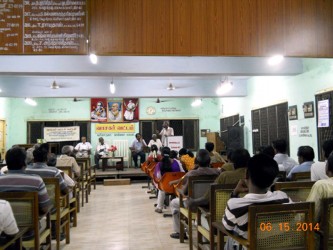 The reviewer was Poet S.Gajendran. After the book review concluded, Mr. Krishnamoorthy gave away certificates and prizes to the participants of a drawing competition for children held on April 27, 2014.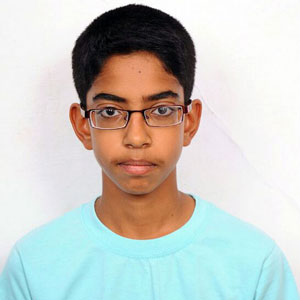 Dhurai, 17, is a senior year student in school. A student report at YOCee since his middle school years, Dhurai's interest lie in photography and sports reporting. He is a keen tennis player and cyclist.