Kindled by the interest about their city, 282 teams from 59 city schools took part in the 4th edition of the Murugappa Madras Quotient Quiz held on Sep. 6, 2014 at Sir Mutha Venkatasubbarao Auditorium in Chetpet.
After the written prelims followed by a one-and-a-half hour Grand Finale, the team 'Two and a half men' comprising Pranav Hari, Visrudh and Ram Ananth from Maharishi Vidya Mandir, Chetpet emerged champions in the 2014 edition of the Quiz.
Six top-scoring teams from the witten prelims went on to battle it out in the finals. Quizmaster Dr. Navin Jayakumar rolled out questionson the city's heritage, culture, landmarks, people and all that is Madras, that is Chennai today.
This edition had innovative rounds like 'Pictionary', 'Grid connect' and a Live Round in addition to the usual rounds of quizzing.
Click on the images to enlarge
The team 'Jill Jung Juk' which had Dharanesh, Varn Suresh and Vigneshwara from PSBB Numgambakkam and the team 'What's in a team name' with Shubhankar Agrawal, V.R. Akash and Saikrishna from AMM Matriculation school in the team were the runners up.
It was special for the quiz master too. Dr. Navin Jayakumar had earlier conducted the Madras 350 Quiz, the first-ever corporate sponsored quiz in Chennai, which was held to commemorate the 350th birth anniversary of the city 25 years ago.
The Murugappa Madras Quotient Quiz is one more tribute to the city of Madras, held every year for school children. The song-and-video tribute 'The Madras Song' specially produced to mark 375 years of the city by Murugappa Group went viral across the social media and added colours to the celebration.
Mr. Ramesh KB Menon, the Director-HR of Murugappa Group distributed the prizes. The city's chronicler Mr. S. Muthiah was present at the quiz. Teachers, parents and other quizzing enthusiasts were among the audience.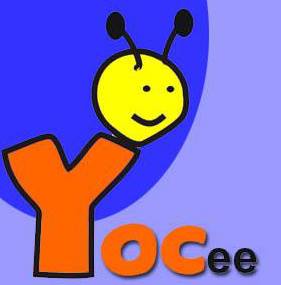 When YOCee's student reporters get busy, the team at YOCee's small office takes up the role of the reporters, does the rounds, writes copies and files reports. The team also posts useful info and ePapers produced in-house.