The Kadale kayi Parishe (Peanut festival), where different varieties of peanuts are showcased, happens once a year in Bangalore. This usually happens around the month of November in Bull Temple Road, Basavanagudi, one of the busiest areas of South Bangalore. Kadale kayi in Kannada means peanuts.
The parishe is held on the last Monday of Karthika Masa each year and the dates vary on the English calendar. Legend has it that groundnut crops used to get damaged by a raging bull during the time for harvest. To protect their harvest, farmers prayed to Basava (Nandi) at this temple and began offering their first crop to the Lord here. This is now a 500-year-old tradition. In 2020, due to the pandemic, the festival was restricted to the temple premises and the stalls were not allowed to be put up on the road.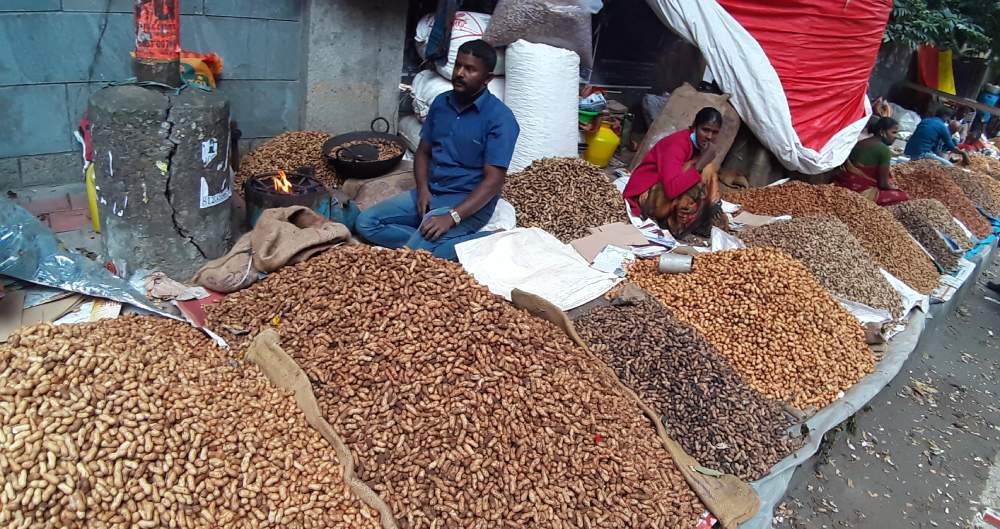 The farmers bring their harvest to the Kadale Kayi Parishe and sell them directly to the buyers. So, in the parishe, you can buy varieties of peanuts, that too all in one place. There were peanuts in different sizes, shapes and colours. The peanut sellers had come from different parts of South India just to participate in this festival.
This year, a huge number of people were seen roaming around on day two of the festival this year on Nov. 29, 2021. There were many other things on sale, such as jewellery, toys, fruits, vegetables, utensils, mirrors and so much more being sold apart from Kadale Kayi. There was a funfair as well with Ferris wheels and a Columbus (A boat swing), roundabouts, bouncy castles and so much more.
The Parishe remains open for 2 to 3 days every year, depending upon the amount of harvest. Because of the large number of people, there were cops to guard the area preventing any untoward incidents. This year as well, many people were seen gathering around each stall and were buying or playing the games.
---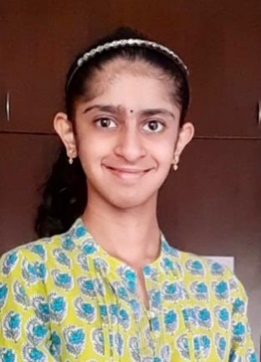 Maitreyi is a 15-year-old girl studying in 9th grade in the garden city of India, Bangalore. She is a very passionate animal lover. Loves reading and writing poems and blogs. She is also a budding Classical dancer and singer. Her hobbies include drawing, painting, cooking, travelling. She likes to be associated with nature and animals in her daily life, in some way.