Runners will run for this medal on Dec. 11, 2016. Each of the participants at the Chennai Marathon, who crosses the finish line will receive this medal designed by young Roshni.
The design that Roshni K R made has been adjudged as the 'Best Design' for The Wipro Chennai Marathon 2016. Roshni is a student of class 9 in SBOA school and Junior College.
The Wipro Chennai Marathon 2016 in association with Chennai Runners and The Hindu, had earlier announced a contest for designing a medal for the event. The contest was for all school students of Chennai from 11 to 16 years.
Roshni was felicitated by Arjuna awardee and national volleyball coach G.E. Sridharan on Aug. 14, 2016, at the Carfree Sunday event held in Besant Nagar.
Want to win this medal? You need to participate in The Wipro Chennai Marathon 2016. To register, visit  http://www.thewiprochennaimarathon.com/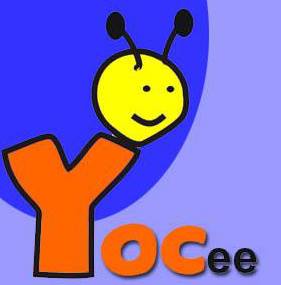 When YOCee's student reporters get busy, the team at YOCee's small office takes up the role of the reporters, does the rounds, writes copies and files reports. The team also posts useful info and ePapers produced in-house.