This hypothetical question does seem absurd, but the more you ponder about its answer, the more it allows you to introspect.
So, if I were to give three pieces of advice to my younger self, these are the ones they would be:
Be open to criticism
"The trouble with most of us is that we would rather be ruined by praise than saved by criticism" – Norman Vincent Peale
Our skills and talents are often undermined by our conceit. When someone criticizes our work or actions, we tend to not pay enough attention to the criticism and fall prey to narrow-mindedness and ignorance. This deprives us of achieving growth, correcting our wrongs and learning new things.
My advice to my younger self would be – never ignore criticism, because some people tell you the truth, and the truth is what you need to grow and reform.
Don't fret over small things
Worry is the killer of creativity. My advice to younger I would be – do not let your imagination be restricted by worries. Keep an open mind that looks for positive outcomes instead of hunting for and latching on to negativities. Worry is a cancerous leech that sucks out the joy from your life and makes it more stressful and anxious.
"Worry is a thin stream of fear trickling through the mind. If encouraged, it cuts a channel into which all other thoughts are drained" – Arthur Somers Roche
Be a person of integrity
"Integrity is doing the right thing. Even when no one is watching." – C.S. Lewis
There is no person who is perfect, so don't try to be one. Rather, try to be authentic. Choose what's right and stand by it, own your mistakes when you commit them. Be ethical in your deeds, for success without integrity is no success at all.
"Do what is right, not what is easy" – Roy T. Bennett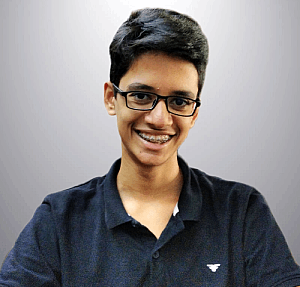 Hussain, 16, is an avid reader and writer. He has a keen interest in water sports such as sailing, surfing, and stand-up paddling.