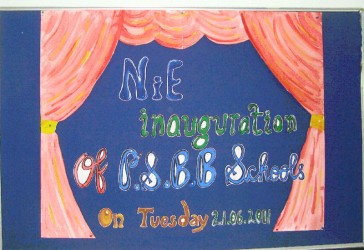 The Hindu Newspaper in Education (NIE) program was inaugurated on June 21,  2011 at PSBB (KKN).
Dr. (Mrs.) Y.G. Parthasarathy, Dean and Director, P.S.B.B group of schools was present on the occasion. She urged the students to read the newspaper everyday as it helped not improve general knowledge, but also vocabulary and writing skills. Mrs.YGP told the students to take interest in all parts of the newspaper, not just sports or leisure.
C. Velan, executive director and Chief Executive Officer of Tril Info Park Ltd., was the chief guest. The highlight of his address was the importance of politeness, time management and perfection in every task – small or big. "Be courageous so that you can do the things you want to and learn the ones you don't know," he said.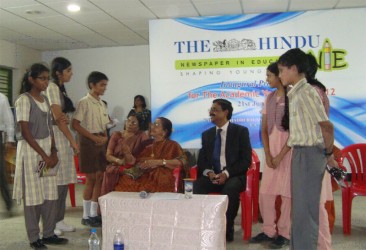 Mrs.Valli Arunachallam, Principal, PSBB (Nugambakkam), asked the students to explore supplements of the newspaper to further their interests in other areas. "Reading the newspaper regularly will help you build your language skills, use the correct syntax and spellings and learn how to narrate an event," she added.
Mrs.Indra Vaidyanathan, Principal, KKN lauded the NIE for triggering the lateral and creative thinking of students.
The Hindu NIE has entered its eighth year and is now associated with 450 schools.