The Kuno National Park, located in Madhya Pradesh is a wildlife sanctuary for wild animals. The animals one can find here are the Indian leopard, southeast African Cheetah, jungle cat, sloth bear, dhole, Indian wolf, Indian jackal, striped hyena, and Bengal fox. Ungulates include chital, sambar, nilgai, chousingha, blackbuck and wild boar.
The Kuno National Park is an amazing place for tourists to visit in Madhya Pradesh. Recently, two of the animals escaped the park. They were two cheetahs – Pawan and Asha.
The cheetah "Pawan" already stormed out of the park twice and the second time, he reached the borderline of Uttar Pradesh. Both times he was brought back to the park. Now, the female cheetah – Asha has also escaped the park. The authorities are still hunting for her and are tracking her whereabouts through her radio collar.
The authorities of the park are worried because she hadn't hunted for two days and so didn't eat anything. They are concerned for her wellbeing because of this. She hasn't been found yet.
Everyone hopes for her safe return to the National Park as quickly as possible.
---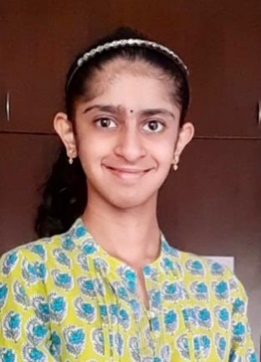 Maitreyi is a 15-year-old girl studying in 9th grade in the garden city of India, Bangalore. She is a very passionate animal lover. Loves reading and writing poems and blogs. She is also a budding Classical dancer and singer. Her hobbies include drawing, painting, cooking, travelling. She likes to be associated with nature and animals in her daily life, in some way.