Radhika Subramanian, who did her masters in agriculture, is a passionate environmentalist and plant-lover. She has been composting since 2015 as a hobby and still does. But after the 2016 floods, she realized that her doing composting alone would not be sufficient, and started giving awareness programs in and around her area, including Stella Maris college, Harishree Vidyalayam, Chettinad Vidyashram, and even some corporate companies. In the same year, she got associated with 'Daily Dump', an organization based in Bangalore, which sells mainly composting products. She bought their products and realized that it simplified composting to a great extent. In the beginning, of all the people she met, only a few of them actually started composting. But now, four years later, she looks back and says, "I can feel a real change. I am getting more and more queries from people nowadays."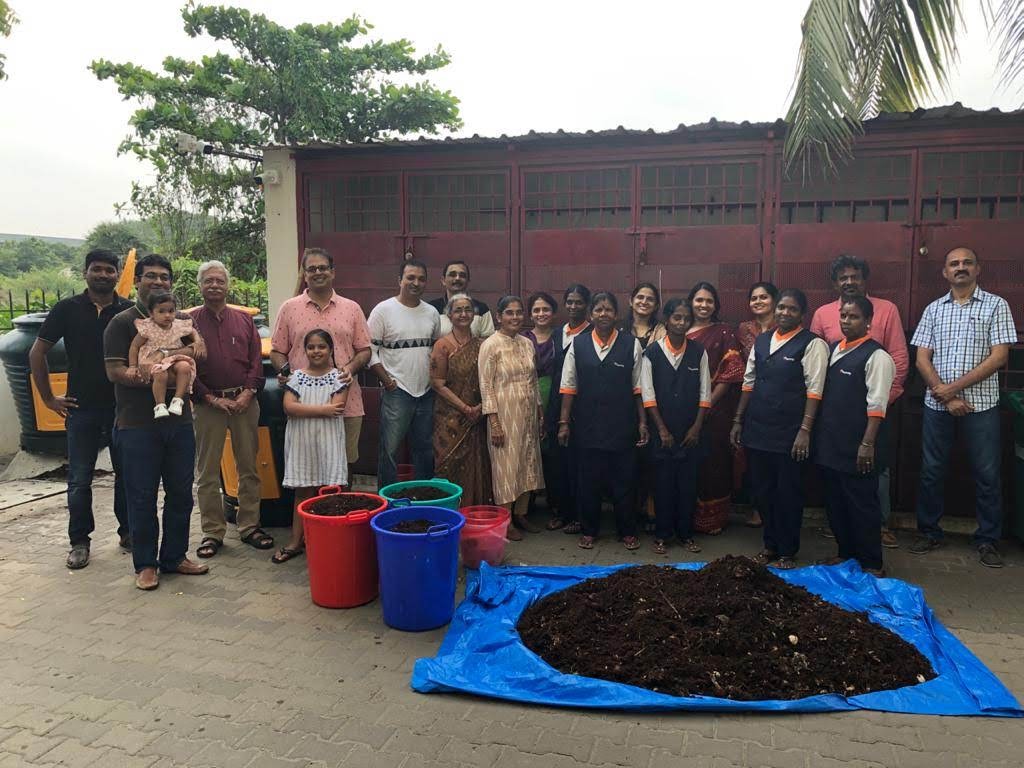 Composting
Radhika gives us some tips and facts about composting. "Composting is the decomposing of organic matter with the help of microbes. In those days, we had a compost pit, but now we don't have that much space and want to do it in a hygienic way. So a good composter plays a role." Radhika prefers to use khambas (terracotta composters) since it doesn't take up too much space and is not messy either. She also advises people to add remix powder- which is a mixture of cocopeat and microbes. She says, "This is the best option because cocopeat will absorb all the wetness and the microbes will enhance the decomposition. So every day, add 3 to 4 handfuls of remix powder." Composting is nothing but balancing of wet waste and some carbon content. So it should not be too wet or too dry. "If it is too wet, it will invite maggots. Though this is very good for composting, it can crawl and come out and cause havoc. I advise people to add neem powder 1tsp because it acts as a pest repellent." The reaction is aerobic, so no smell will come if done correctly. The liquid collected is called leachate, which is a good liquid fertilizer. "The liquid should be mixed with water at a 1:10 ratio. It can be sprayed on plants." It takes 45 to 60 days for compost to be fully prepared. And once prepared, it can be reused for the next batch of compost instead of buying microbes.
Waste Segregation
On almost all her awareness programs, Radhika often starts with waste segregation, for without waste segregation, composting cannot be done. She briefs us about segregation, "For this process, we should use 2 bins and a bag. Wet waste goes into the green bin and is mainly kitchen waste. This waste makes up 60% of the total waste produced on a daily basis. For dry waste (plastic, paper and recyclable waste, which takes up 30%), a red bin can be used. The bag is for sanitary waste, which takes up only 5-10%. This waste, however, cannot be recycled and we have no choice but to send it out. But it should be our goal to send only 10% of our total waste."
Community composter
In the year 2017, Radhika helped install a community composter in Brownstone apartment, Nungambakkam. She says, "An aagaa composter is one which a whole community or apartment can share. It's not a big business, but the satisfaction I get is immense. Another big project was the Atrium apartment in Thiruvanmiyur, Kalakshetra road. I installed 50 agaas there. I also educated them about composting and am proud to say that in the same apartment, 187 residents are not sending their kitchen waste out. That was the best part."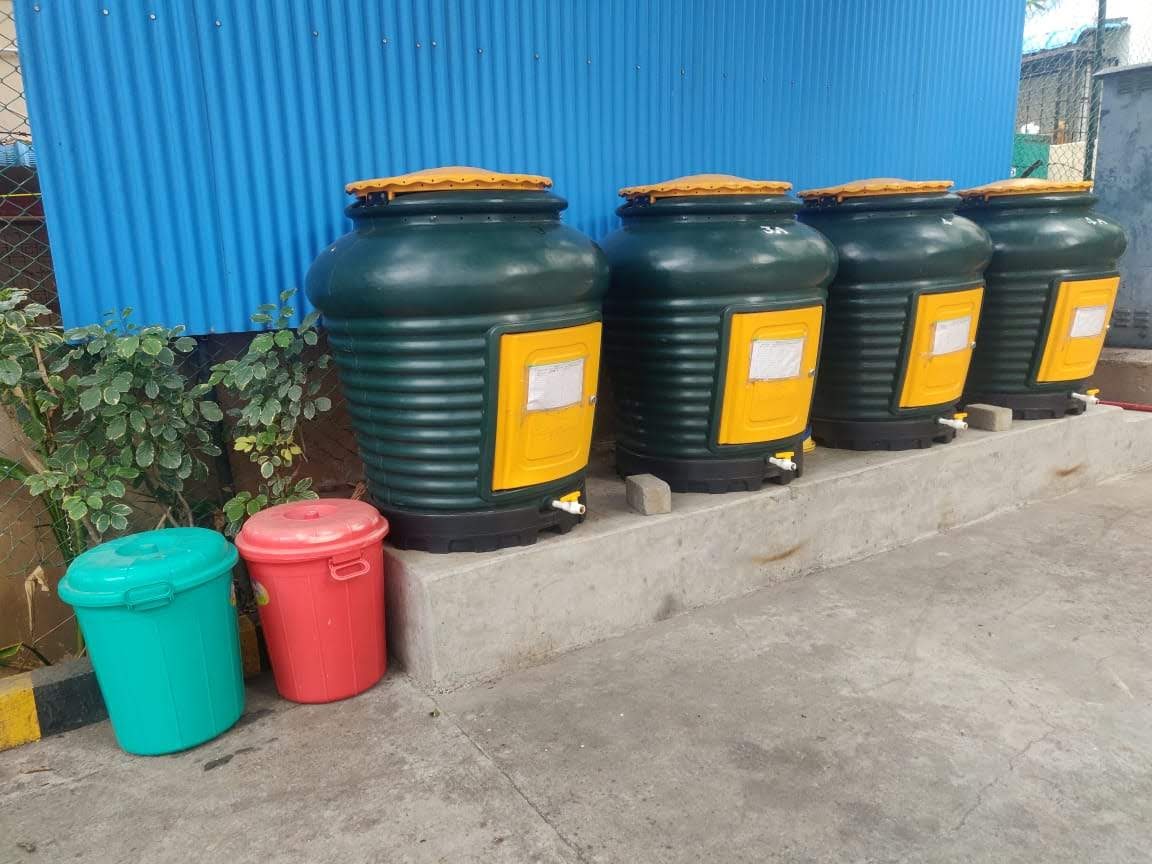 Get compost-ready
Radhika strongly encourages all households to compost. "Even in small areas, mud pots or terracotta pots (khamba) are very much affordable. And it's not messy. But if it is not possible to have a khamba we can definitely manage with plastic buckets with a tap in the bottom. And if microbes are not available, an equally good option is buttermilk." However, composting does have its own terms and conditions. Citric fruits and non-vegetarian food must be avoided unless you want an incomplete compost. Anything else can be added. For start-ups, Radhika advises to cut veggies into small pieces, crush eggshells, and most of all, not to be discouraged.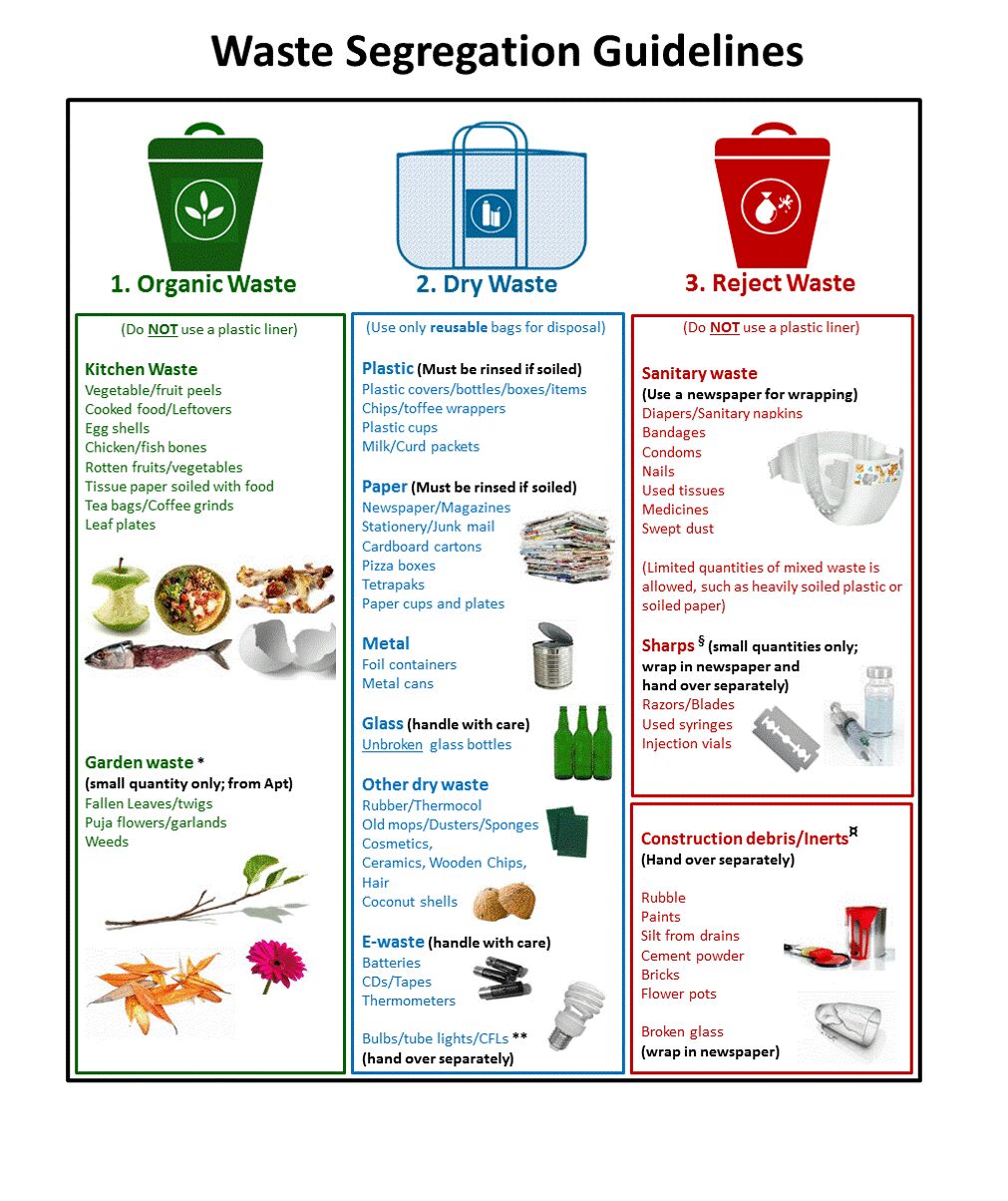 Radhika is an eco consultant and runs Radicle Eco Solutions in Kotturpuram, which is associated with Daily Dump, Bangalore. She can be contacted at +91 99400 17781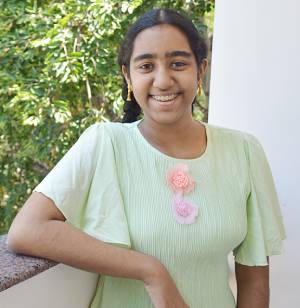 Sthuthi loves Marvel movies, writing, and dancing in no particular order. Writing especially helps her with clarifying her thoughts and keeping herself focused. She also loves reading, interacting with animals, talking to new people, and exploring new things.