Relax and read in a park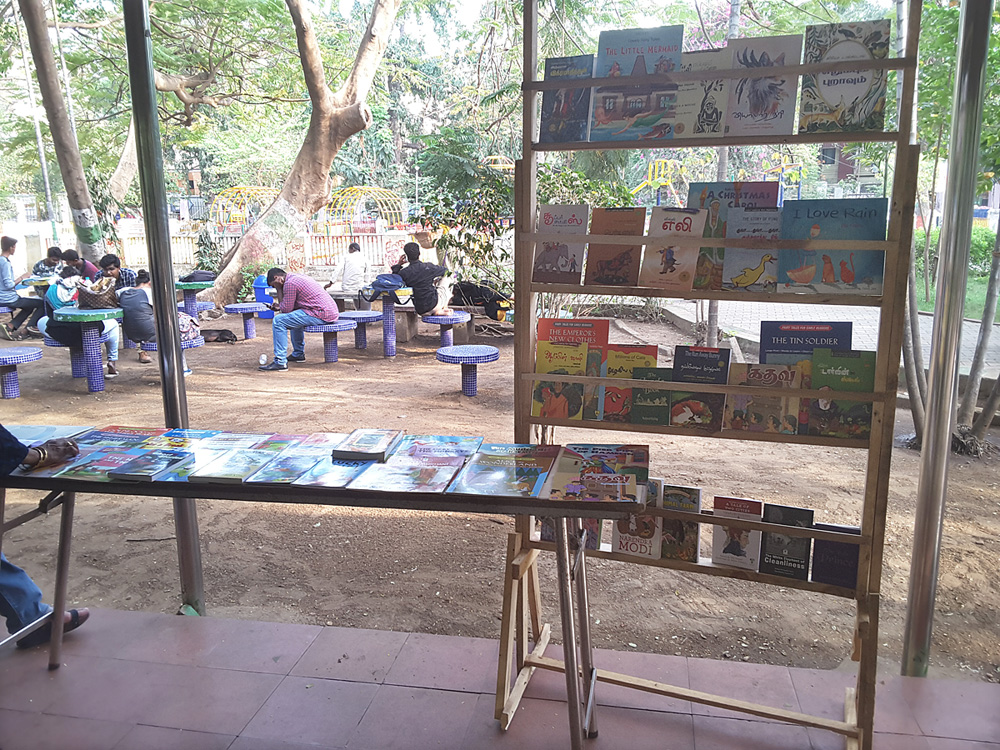 The 'Book reading in the Park' event is yet another brainchild of Mylapore Times Newspaper and Sundaram Finance. Launched today, May 4, 2019, the event encourages children in the age group of 5 to 14 to come out of their homes to the peaceful grounds of the Nageswara Rao Park, in Luz, Mylapore and nurture their reading skills.

Around 75 books, both in English and Tamil are neatly arranged and are available for the kids to pick-up and read. The reading area is Chess Square, which is located on the rear side of the park. These books are provided by Tulika books, Odyssey store and by many other volunteers. The books are not available for lending. Kids can sit in the park, read them and place them back in the shelf.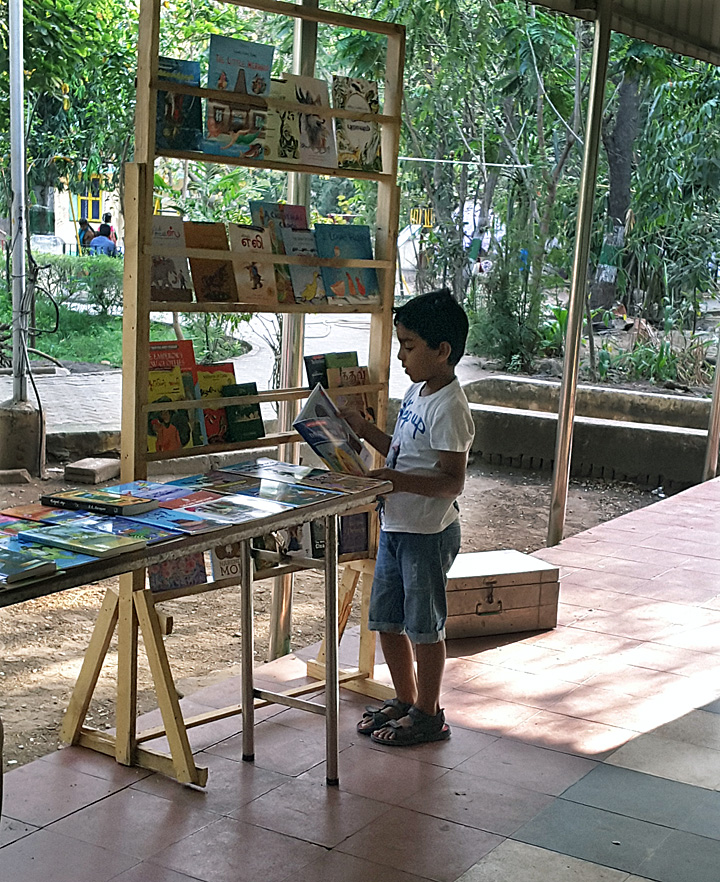 "The main motive of this event is that children should come out of their cosy AC rooms and enjoy reading books in an open space with a cool breeze," says Mr.S. Sivakumar, VP, Sundaram Finance Ltd who takes care of all the activities at the park on behalf of Sundaram Finance. He also adds that parents are not encouraged to sit with their wards as the kids have to learn a few things on their own. There is a waiting area for the parents to sit and relax or they could just take a casual stroll around the park. The books will be placed in the park for a period of 15 days till May 19, between 4 p.m. and 6 p.m.
"We thought this Park which we (Sundaram Finance) maintain will be the perfect spot for children to inculcate their reading habit and spend some time alone without any distractions and gadgets," says Mr. Sivakumar. He expects more children to take part in this programme and get benefitted.
Sanjitha, 16, loves to read novels, write, paint, sing, dance and play the guitar. She is an animal lover and admirer of nature and music.
---