The Tamil word 'Sengol' has been the highlight of all the media in India for the last few days. This has even gained a lot of momentum in the context of the inauguration of the new Indian Parliament building.
'Sengol' is a historical sceptre. It is a Tamil word which was derived from 'semmai', another Tamil word which means 'righteousness'. The word 'Sengol' gained significance in India when the Indian government announced that the sceptre will be installed next to the Lok Sabha Speaker's seat in the new Parliament building on May 28, 2023.
The one who made this sceptre was the Vummidi Bangaru Chetty family, which will be installed in the new parliament building on Sunday. This family owns a well-known jewellery network in India.
This Sengol has a huge history dating back to several years in the Indian freedom struggle. This was first handed over to the first Prime Minister of the Republic of India when we got freedom at the instance of C. Rajagopalachari, popularly called Rajaji, who was the first Governor General of Independent India. India's first prime minister Jawaharlal Nehru received this sacred sceptre from Viceroy Lord Mountbatten, on 14 August 1947 to mark the transfer of power from the British Raj to India. It is a 1300-year-old tradition. Hence the significance of the sceptre is that it marks the transfer of power from the Britishers to the Indians.
India is witnessing the grand inauguration of the newly-built Parliament Complex in Delhi on May 28, which marks the birth anniversary of Veer Savarkar. Home Minister Amit Shah announced that a Chola-era Sengol (sceptre) will be received by Prime Minister Narendra Modi during the inauguration of the new complex, post which, will adorn the walls of the Parliament Building permanently. This Sengol was kept on display as a walking stick at Anand Bhawan in Prayagraj," he said. And that it is now brought out from Anand Bhawan.
It is believed that the new placement of the Sengol in the Parliament is a significant event that has the potential to motivate, unite and inspire the people of India. The Sengol is a symbol of India's independence and its journey to democracy. By placing the Sengol in the Parliament House, the government is sending a message that India is a sovereign nation that is committed to democracy.
Featured image source PTI
---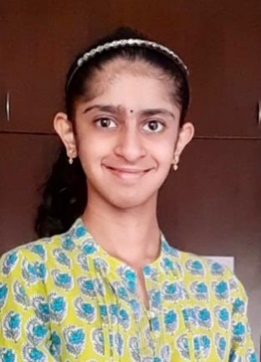 Maitreyi is a 15-year-old girl studying in 9th grade in the garden city of India, Bangalore. She is a very passionate animal lover. Loves reading and writing poems and blogs. She is also a budding Classical dancer and singer. Her hobbies include drawing, painting, cooking, travelling. She likes to be associated with nature and animals in her daily life, in some way.