Do you see various images of Lord Ganesha these days, wherever you go?
Yes, the doll makers go creative during this season and make Ganesha pose with everything they love. From traditional palm leaf scripture to computer and mobile phones. Sometimes Ganeshas play cricket and drive the Benz!
A scene like the one below is common on the streets of Chennai at least for one more week.
Why not go out and capture the best of them?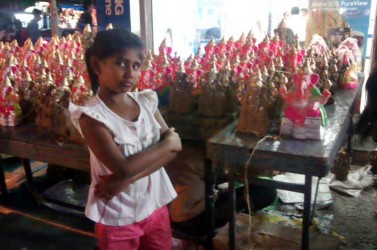 Send in the picture of the best scene / Ganesha in your neighbourhood.
Just one condition, the picture should be shot outdoors, got it?
Mail them to editor@yocee.in before Sep. 19, 2012.
Select pictures will go on the ePaper of Sep. 22, 2012. This digital paper goes to the desks of 2000 + readers!