For a clean and green planet, we need all hands on deck.
Manasvini Sekar, a twelfth grader in Vidya Mandir, Mylapore, Chennai, does her part. This seventeen-year-old works tirelessly to reuse, reduce and recycle. She helps maintain the rooftop garden in her school. She motivates her peers, inspires and involved her neighbourhood in her work.
Sthuthi Arun, a Student Reporter of YOCee spoke to her about her initiatives.
Listen to the conversation between Manasvini Sekar and Sthuthi here:
Audio | Duration 00:03:41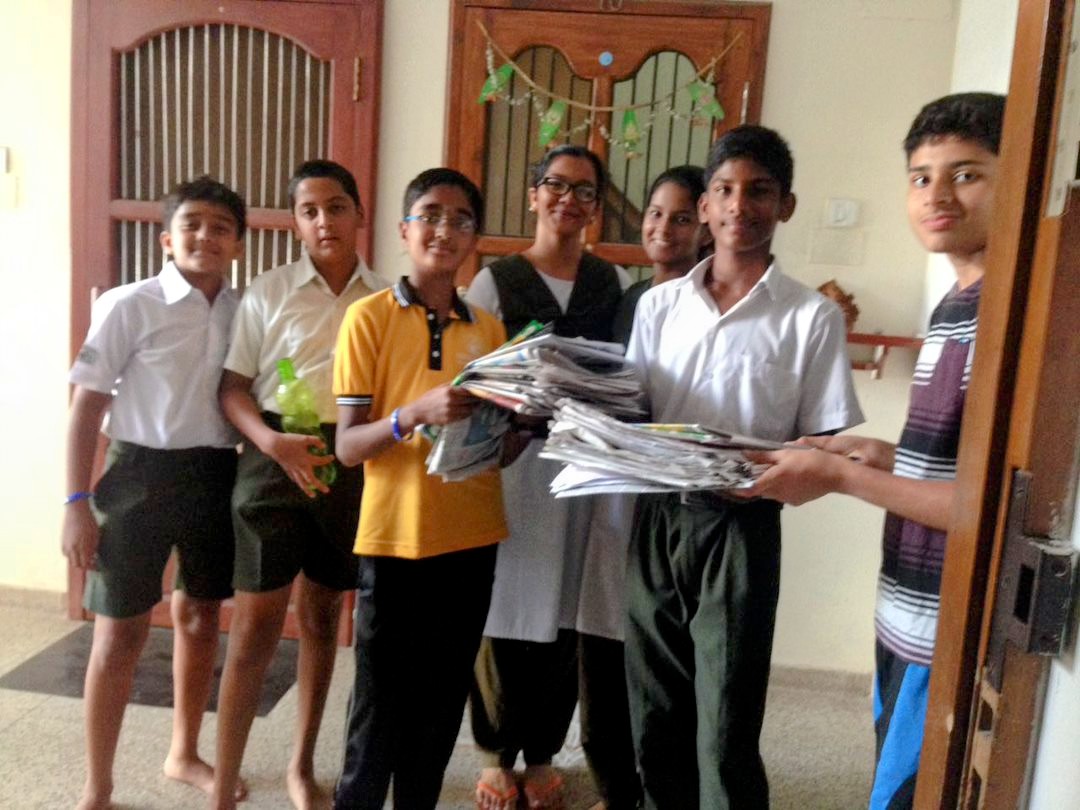 Transcript:
Sthuthi: Hello Manasvini. I am Sthuthi, a reporter from YOCee. I am here to know your concern for the environment and your efforts to do your part in saving it.  Please introduce yourself.
Manasvini: I'm Manasvini Sekar. I'm a seventeen-year-old commerce student in Vidya Mandir (Chennai). I absolutely love to read, write and sing. I'm a snooker and billiards player. I love being outside with people and nature.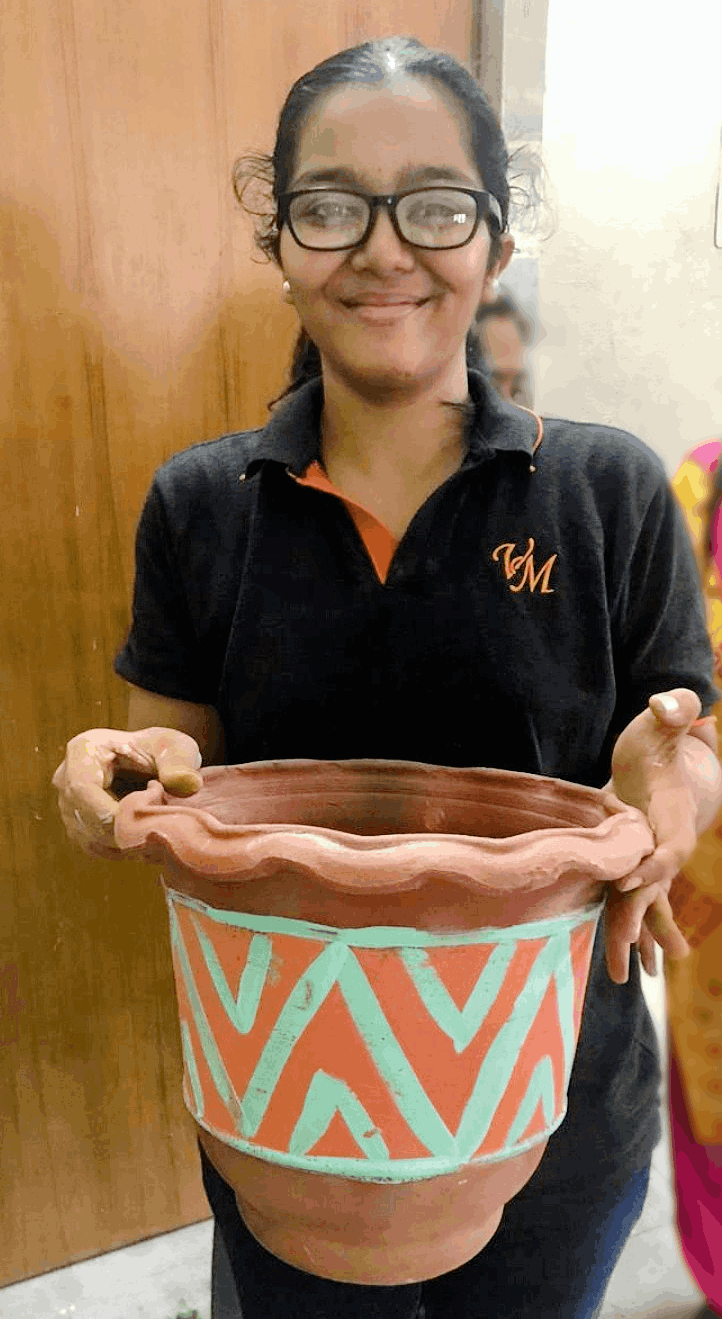 Sthuthi: That's nice to hear. Could you tell us about your journey? What steps did you take to protect the environment?
Manasvini: My journey with the environment started when I was in eighth grade when I joined the 'Swami Vivekananda Study Circle' at Vidya Mandir under the guidance of Miss Vijayshree. Along with the team at SVSC, we cleaned temple tanks, planted (money) plants behind the famous stone benches of Vidya Mandir. Our objective was to see a green cover on the walls one day. We used to make an in-house leaf compost for the roof garden, we came up with the concept of having plants in classrooms to give students a sense of responsibility. the newspaper collection was another initiative of ours where we collected old newspapers from the neighbourhood and used that money to take care of the roof garden. The long-standing tradition of the recycle stall at the Vidya Mandir fun fest was to ensure recycling and upcycling everyday objects that we would usually throw away as waste. We sold recycled products and that money was again put into use at the roof garden.
Sthuthi: How did you get your schoolmates interested in this? How did to motivate each other?
Manasvini: I think we all had very similar thoughts and we had a lot of fun doing the work. So it was not hard at all to work together or motivate each other.
Sthuthi: Apart from school, do you also motivate the people in your neighbourhood? What's their response to this?
Manasvini: As I had mentioned earlier, the newspaper collection was a huge hit. We did it in a couple of apartments, and people were always very welcoming and always willing to support us when they heard the cause. Similarly, working with organizations like SAP's Karam Korpom (https://www.facebook.com/sapschennai/) was quite enriching.
Sthuthi: What drives you to take these measures? Who is your inspiration?
Manasvini: I think it's our responsibility to be doing these things. Everyone should be doing this, to be honest. We owe Mother Earth for everything we've been bestowed with. I think it's necessary now to care for the planet and make sure we're not misusing what we have. Miss Vijayshree is definitely my inspiration. She guided us throughout the process of protecting the environment and taught me almost everything I know about recycling and caring for the planet.
Sthuthi: Why do you think caring about the environment should start with young people?
Manasvini: This might sound very cliché, but the truth is that we are the future. Right? Our shoulders are going to carry the world next. That way I think it's very important that we understand the responsibility it comes with while we are young.
Sthuthi: Do you think that society should come together to save the environment? How do you think that will be possible?
Manasvini: Absolutely. Society coming together is the only way we can save the environment. We need to involve more people in activities, especially students. This need not mean that we all need to start composting immediately. We start with small things like carrying your own bag to the grocery store or finding ways to recycling something lying around and making it useful.
Sthuthi: Thank you Manasvini!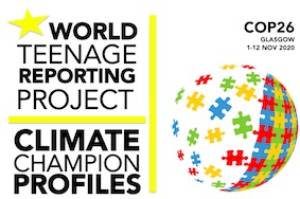 ---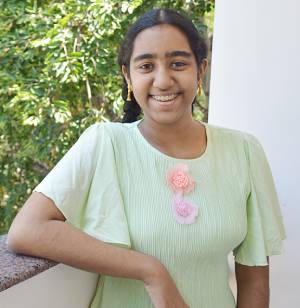 Sthuthi loves Marvel movies, writing, and dancing in no particular order. Writing especially helps her with clarifying her thoughts and keeping herself focused. She also loves reading, interacting with animals, talking to new people, and exploring new things.