The roads of Nolambur, in Mogappair  lacks the facility of the basic bitumen. In addition, the locality lacks proper sanitation which contributes to the discoloration of water. This issue was raised many times in many public forum which made the issue an alarming one.
The civic bodies seem to have paid any attention to the issue. The locality which comprises of many residential apartments, hotels and businesses suffers of bad road condition. This neighbourhood, which was a village till a few years ago has now transformed into a small town by itself due to construction of many apartments during the recent years.
The duration of the travel within the area prolongs due to the bad condition of the roads. This factor causes inconvenience to the students, office-goers and many more. Here is a view of the roads in Nolambur, Mugappair.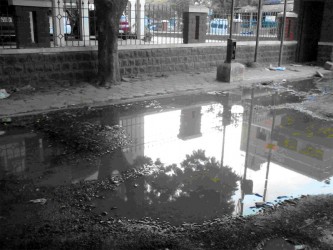 This is a view of a road in Nolambur, Mugappair where drainage water stagnates.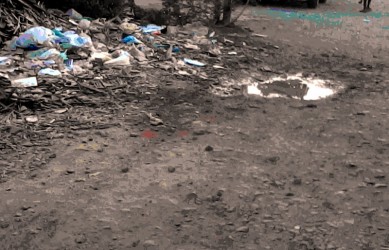 This is road in Nolambur, Mugappair that shows the garbage dumped on the roads.