Children of the 21st century are familiar with the words lockdown, pandemic and respiratory problems. More than those, other trending words among the kids are 'COVID-19' and 'Corona Virus'. The date of arrival of this infection is unknown but was reported on 31st December of 2019 as pneumonia. Later, the organism was named as COVID- 19 on 7th January of 2020. While the rest of the world was unaware of this occurrence, the affected ones flew to many countries. Thus, an endemic virus became a pandemic one. Though the virus' form has been changing every time, there were many efforts made by every country in the world to solve the crisis.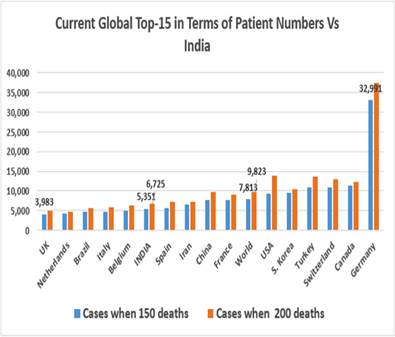 The word 'Corona' is derived from a Spanish word that means 'Crown'. As already noted, the change in the form of the virus is one of the main reasons for different waves of disease. By March 2020, several countries including the USA, Italy, Spain, Germany, China, France, Iran, UK, Switzerland and Turkey were suffering due to this widespread germ, especially with the USA facing a massive outbreak of COVID-19. Later, the positive cases decreased gradually. Since April 2020, other countries such as India, Peru, Russia and Brazil were also affected by that invisible organism.
Upon continuous discussions with the Medical Council of India, the Indian Government came up with vaccines 'Covishield' and 'Covaxin' in view of safeguarding its citizens. Foremost preference for vaccination was given to people who are more than 60 years of age, followed by people who are above 45 years old.
Measures have been taken by the Indian Government to start vaccination for the age group 18 years & older. The decision needs to be taken to commence a vaccination program for children below 18 years. Nevertheless, it is important that many people come forward to get vaccinated to prevent further spread of the disease.
"If we are going to face a war, we must be well-fortified and be well trained to face it. Similarly, our bodies should also be ready to combat COVID. The body should be resistant enough to the external substance that enters the body. To increase the resistance, we need an armour. Such an armour is the vaccine that helps to fight against the syndrome. At least to gain temporary strength, we should be vaccinated with prescribed medicine. For example, parents are insisted to vaccinate their children below 5 years to avoid post-effects amid COVID. In the same way, the vaccine also helps us to increase the antibodies and fight the pathogen", says Mr. Sundar, a Chennai- based engineer working in an automotive company.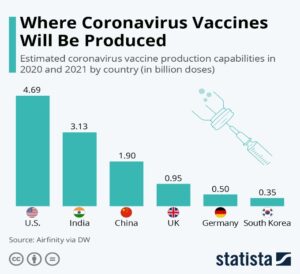 "People should be made aware of the situation and help everyone to be inoculated. The person who is waiting to be vaccinated at the centre, is checked for illnesses such as diabetes, blood pressure, and other health conditions. Then the person is provided with the injection and advised to be seated in the hospital for about half an hour in order to observe if the person has any post-vaccination effects such as headache dizziness, fever or body pain. If the person's condition is normal, then a tablet which helps to reduce the temperature during fever is provided", says Mrs. Sivakami, a retired nursing superintendent from Government Hospital, Periyar Nagar.
Below are some of the precautionary measures to be followed even if a person is vaccinated.
Social Distancing (at least 2 metres)
Wearing mask (preferable: triple-layer mask or double mask)
Frequent hand sanitization
Home quarantine (if found with any symptoms)
Avoid long-distance travelling
This is a time period that is very tough but not a situation that would persist permanently. It is evident that people who follow methods of maintaining good health possess a good immune system. This has undoubtedly provoked the thought process to do a re-engineering for better living. Overall, this rampant problem has taught a lesson to us to lead healthy and hygienic lives.