The Coronavirus has brought the whole world to a big stop! It has become the antagonist of everyone's story. Doctors, nurses, frontline workers and everyone has been striving hard to achieve a better tomorrow. Vaccines for people aged 18+ have been released and everyone in the nook and corner of the world is being vaccinated. Many thoughts about the vaccination have been going through in our minds.
Here is Dr.Major R.Ramakrishnan, sharing his views on vaccination.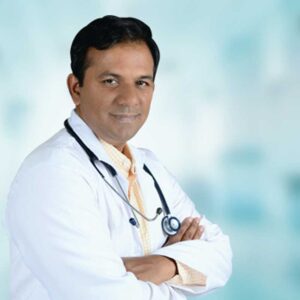 Dr. Major R Ramakrishnan, MBBS, MS, DNB (ENT) is an ENT Specialist. He started his career as a general practitioner and after a year joined the Indian Army as a medical officer. Subsequently, he worked as a resident doctor in Command Air Force Hospital in Bangalore. In 2009, he joined SRM Medical College in Potheri as an assistant professor where his responsibilities included teaching medical students. He is currently a consultant and surgeon with various leading hospitals in Chennai. He has authored and co-authored a number of books and articles for medical journals and publications.
Q – What is vaccination?
A – Vaccination is an effective way to prevent diseases. This can be used for bacterial and viral diseases, but it is mostly used for viruses. Diphtheria is a good example of a vaccine, which is used for bacterial infection. Few vaccines are used to eradicate diseases, like small pox, measles, etc.
Q – What is your perspective about Covid -19 vaccination?
A – The spread of the virus was identified in December 2019. There was very minimal time to develop reliable vaccinations. There is a 5-6 stage process before the public is vaccinated.
Due to the lack of time, the tests were directly conducted on a small batch of volunteers rapidly. Normallu, it takes 10-15 years to develop the vaccine. Vaccines were approved for emergency use authorization (EUA) by the DCGI (Drugs Controller General of India).
'Pfizer and Moderna' vaccines are provided in the US. In India, the citizens are being vaccinated with Covaxin and Covishield.
Covishield:
Covishield is an mRNA vaccine, which provides a dose of the spike protein.
Covaxin:
Covaxin uses inactivated Coronavirus
This is an old technology while the Covishield is a new one.
Q – Who should be vaccinated? Who should avoid it?
A- Everyone SHOULD be vaccinated. Clear guidelines on who can/cannot be vaccinated have been released. It is safe to get vaccinated based on medical advice. Patients under long-time steroids and chemotherapy cannot be vaccinated. Consulting a physician is highly recommended.
Q- What are the myths/fears of getting vaccinated?
A- 1. Worried about safety due to the 'information pandemic' and circulation of fake news. People are concerned due to the number of deaths, which are represented.
2. Few are careless and do not understand the seriousness of the current situation and do not get vaccinated. People have a common thought that they are not prone to get affected.
Q- The third wave and Adolescents getting affected is one of the frequently discussed topics now. What do you expect during the third wave?
A- Initially during the first wave people aged 50+ were affected. In the current second wave, people aged 30 + are getting affected. I believe that children and adolescents will be vaccinated as soon as possible which will reduce the impact of the third wave. Continuing online learning and abiding by the guidelines is highly recommended to reduce the risks of school students getting affected. We would have to wait and watch to determine the intensity of the upcoming wave.
Q- Nasal Vaccine-What is it and what are your thoughts about it?
A- This is a very effective vaccine -The virus enters your body through the nose and throat. As the name suggests, the nasal vaccine is sprayed the same way so, it works efficiently in the body.
However, there are two main challenges:
1. A delivery mechanism is needed for the drug to be sprayed
2. The nose should have the ability to absorb the provided drug.
Once these are resolved, the vaccine would become ready for use. This is a very effective way to get children vaccinated, as it is easier than the injectable vaccine. Multiple doses can be provided which is an advantage.
Q- Final thoughts?
A- Every disease has four waves until it dies naturally. Unless most of the population is vaccinated, the virus is not going to die anytime soon. It is going to take time to completely eradicate this pandemic. We expect the situation to get better in the next 2 years, sometime in March 2023. We can start seeing signs of getting better around November 2021.
*This article represents the opinions of Dr.Major R.Ramakrishnan in an interview with a student reporter of YOCee. . The content here is for informational purposes only and should not be taken as medical advice to any individual.*