Planet Jupiter will be at opposition today- when the planet rises in the east as the sun sets in the west. This also means that the planet will be closest to the Earth.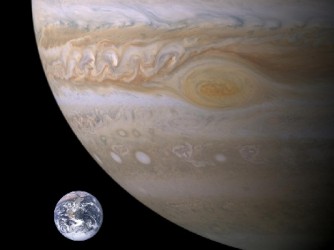 The Sun, Earth and Jupiter are also aligned so that Jupiter is at its closest to point to Earth during December 2012 – at a distance of 610 million km. Hence the planet Jupiter will appear big and bright throughout this month. It will not be this close again until 2022, say the scientists.
The B.M. Birla Planetarium is organising a skywatch programme today for the public to view the event at Periyar Science and Technology Centre Campus in Gandhi Mandapam Road.
Unaided eyes will be able to spot the planet as a brilliant star, while binoculars will reveal the four main moons of Jupiter. So the telescopes at the Birla Planetarium will show you all around Jupiter if the clouds are not back in the sky.
The event will be arranged between 6.30 p.m. and 10 p.m.today.
Contact 24416751, 24410025